COVID
Local high schoolers may have been wrongly blamed for delaying international American Airlines flight
"Our hope is that the individual staff and the airline will learn from this situation...and compensate the group for a missed night of a much-deserved graduation."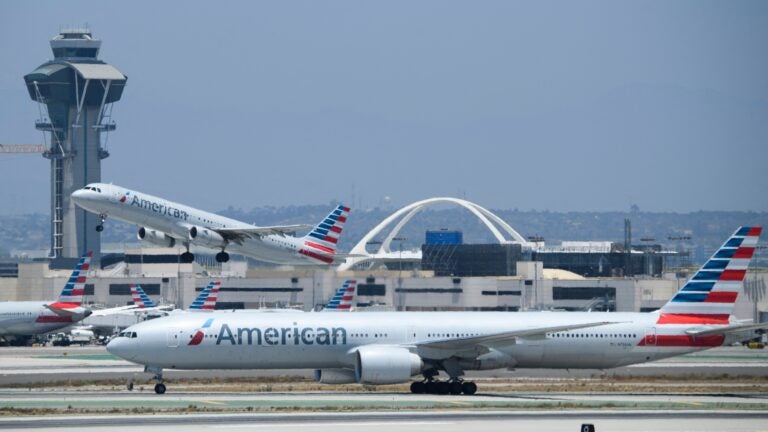 Though American Airlines maintains a group of "disruptive" passengers, reportedly Boston area high school graduates, delayed a flight from Charlotte to the Bahamas overnight, the tour organizer claims the group was wrongly blamed.
Eugene Winer, president of Breakaway Beach, the tour company that organized the trip, told Boston.com in a statement that the airline had inappropriately punished 47 recent high school graduates for the actions of one or two passengers.
"For us, a central issue has been that the entire group has been blamed for the actions of a few individuals," Winer said. "Of course, if any individual was unruly, or did not wear their mask, then they have to be dealt with appropriately, but we take issue with the entire group being pooled together and collectively being held responsible. I was personally told by an American Airlines employee from the call center that the group was collectively responsible for each individual's actions."
According to The Boston Globe, parents confirmed that the group included 30 recent Winthrop High School graduates and other friends from Boston area communities.
In a Wednesday statement to Boston.com, American Airlines spokesperson Andrew Trull said the flight was initially delayed for two hours due to a mechanical error discovered during maintenance after passengers had boarded the plane. Trull said reports from airport management, the flight crew, and other customers indicate that multiple group members were repeatedly non-compliant with the federal mask mandate, played music with profane lyrics through an external speaker, yelled and used foul language, and failed to remain in assigned seats.
"The group, which included 43 individuals and one chaperone, were repeatedly advised of appropriate procedures and penalties for non-compliance," he wrote. "Each member of our flight crew addressed members of the group three times before escalating the issue."
Winer said one or two passengers "acted in a manner that resulted in them being removed from the aircraft," though, from the information Breakaway gathered, it's unclear whether that included mask removal or just unruly behavior. One passenger was officially escorted off of the plane, he said, but was not ticketed or charged with an offense.
Winer noted, however, that during the initial delay, passengers spent about two hours onboard without a functioning ventilation system.
"During this time, some passengers, including the students, may have removed masks due to no air-conditioning/ventilation, quite unbearable conditions," he said.
When all passengers were deplaned to switch aircrafts, the captain made the call to deny group members boarding on the replacement plane, Trull said. Then, per requirements for international travel, the captain held boarding until the group's checked baggage could be removed from the cargo hold, incurring a time delay that timed-out the first officer scheduled to operate the flight. A three-hour delay to replace crew members followed, Trull said, but the plane was delayed overnight because it would have arrived after Bahamas customs closed.
All passengers were offered housing and meal vouchers, but most members of the group were too young to claim the housing vouchers. Winer said Breakaway paid for hotel rooms for the students, 80% of whom were 18-years-old, and transportation to and from the airport since "other passengers from the flight were hostile and aggressive with the group due to their perceived responsibility for postponing the flight."
"The handling of this situation by American Airlines was incredibly disappointing," Winer said. "Of course, safety is an absolute priority, and any passenger not abiding by aviation rules and regulations must be removed from an aircraft. However, the act of one individual is not the responsibility of others, and the students that were abiding by the rules should not have had to endure this type of treatment. …Our hope is that the individual staff and the airline will learn from this situation so that it does not repeat, and compensate the group for a missed night of a much-deserved graduation, and apologize for the treatment the group received."
Newsletter Signup
Stay up to date on all the latest news from Boston.com