Coronavirus
Only half of vaccinated people registered for VaxMillions in first week
"Please people, get vaccinated, and you may win a million dollars or your kid may get a scholarship."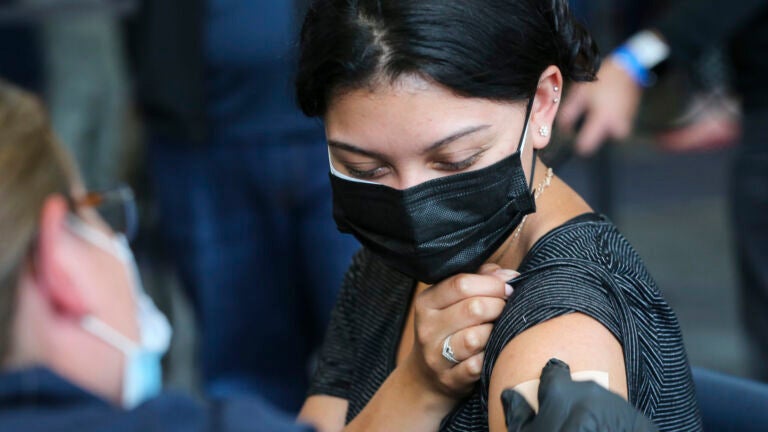 Though vaccinated Massachusetts residents could win $1 million, or a $300,000 scholarship for those under 18, fewer than half of vaccinated residents have registered for VaxMillions.
On Tuesday, Treasurer Deborah Goldberg told the hosts of Bloomberg's Baystate Business that 1.8 million people — including 70,000 to 80,000 12 to 17-year-olds — have registered for VaxMillions. As of Tuesday, 4.24 million eligible people were fully vaccinated, and data from June 29 showed that 67% of the population had received at least one dose.
VaxMillions registration opened on July 1, and vaccinated residents are encouraged to register through Aug. 19. There are five drawings, and the first deadline is July 22. Full rules are available online at mass.gov/massachusetts-vaxmillions-giveaway.

The lottery was announced on June 15, and is meant to incentivize vaccination.
"The Commonwealth leads the nation in vaccinating our residents, with almost four million people fully vaccinated, and our goal remains ensuring everyone that wants a vaccine has access to one," said Governor Charlie Baker at the time. "The VaxMillions Giveaway is one of the many ways our administration is encouraging people to get the vaccine, and we are grateful for the partnership of Treasurer Goldberg and the Mass State Lottery in developing the program."
Goldberg said Tuesday that while this program is for everyone – regardless of when they were vaccinated – the administration is making an effort to encourage not-yet-vaccinated folks to take the leap.
"For the group that have been vaccine resistant, we are making an extra effort. That's really the reason and rationale behind this, and encouraging kids 12-17," she said. "In the next three weeks, there's got to be a really concerted push in radio, in newspapers, in multiple languages to encourage people, and word of mouth. Hopefully, the media will talk about it more and more as the date progresses, and it may take until the first drawing…and excitement develops around it."
Goldberg is concerned about the Delta variant, and said the best defense is a broadly vaccinated population.
"There are a lot of people in Massachusetts who are not vaccinated, and we have to be concerned about them," she said. "The Delta variant is more virulent, more contagious, and the one that caused such outcomes in India. Please, people, get vaccinated, and you may win a million dollars, or your kid may get a scholarship."
Newsletter Signup
Stay up to date on all the latest news from Boston.com