COVID
Some people are still hesitant to receive a COVID-19 vaccine. Here's why.
One of the major reasons for not being vaccinated is due to the newness of the vaccines.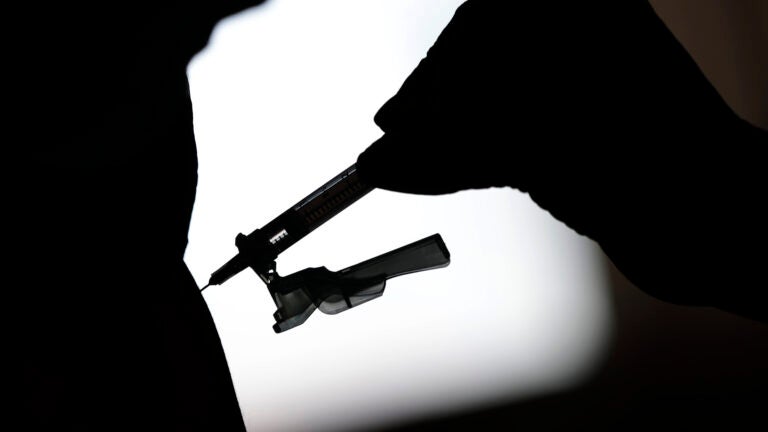 Despite 65% of the U.S. population being vaccinated against COVID-19, many are still hesitant to receive a vaccine dose. Dr. Megan Ranney, an emergency doctor and director of the Brown Lifespan Center for Digital Health, attributes this hesitancy to several factors.
"Because they don't believe the safety data (waiting for full approval), because their friends and family aren't vaccinated (norms), because they don't have to, because they think the risk is gone," she wrote in a tweet Tuesday.
People are optimistic that COVID-19 in the U.S. is coming to an end, according to the latest June report of the KFF COVID-19 Vaccine Monitor. However, this has caused people to believe that COVID-19 is no longer a risk, and as a result, they have not gotten vaccinated. Half of unvaccinated adults think that vaccinations are no longer necessary due to the low cases being reported.
Friends and family play an important role in whether an individual gets vaccinated or not, according to the vaccine monitor. Seventy-seven percent of vaccinated adults reported that everyone in their household had received vaccinations, while 75% of unvaccinated adults reported that no one in their household was vaccinated.
In a demographic breakdown, 86% of Democrats reported receiving at least one dose of a vaccine while that number was 52% for Republicans reported. Eighty-five percent of people aged 65 or older reported receiving at least one dose. The third highest demographic group was college graduates at 79%, compared to 59% of adults without a college degree receiving at least one dose.
Other major reasons for not being vaccinated, according to the report, was due to the newness of the vaccines and worries about the side effects.
Ranney gave three options that would increase vaccination rates: full FDA approval of the vaccines, private business mandates for vaccines, or another wave of COVID-19.
The vaccines currently available to the public in the U.S. are under FDA emergency use authorization; 31% of unvaccinated adults said they would be more likely to get a vaccine if it was fully FDA approved.
The private business mandate is a more ambiguous option, as 92% of unvaccinated adults and 42% of already vaccinated adults said they would not want their own employer to require getting the vaccine.
Cases of COVID-19 have decreased since the introduction of the vaccines, but there is still a risk, especially with the Delta variant, for those who are unvaccinated.
"I just hope it doesn't take another wave of illness and death," Ranney wrote.
Newsletter Signup
Stay up to date on all the latest news from Boston.com