COVID
Provincetown launches mobile testing as officials continue monitoring breakthrough COVID-19 cases
"The mildness of symptoms among these cases is proof that the vaccines are working."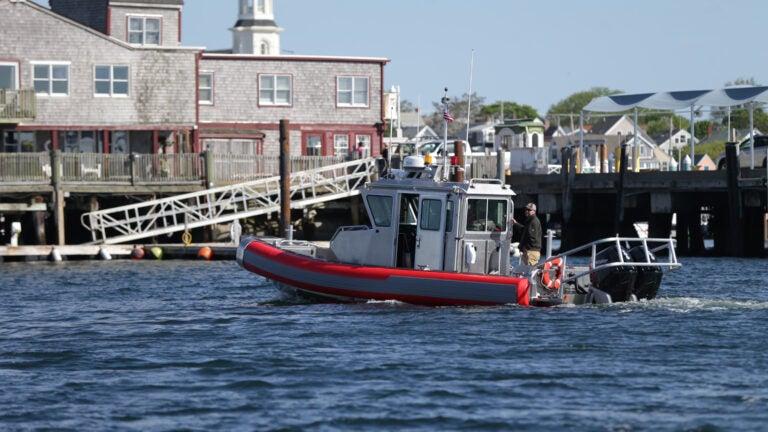 Free mobile testing will arrive in Provincetown starting Wednesday as officials continue to monitor reports of breakthrough cases of COVID-19 in fully vaccinated individuals who recently spent time in the Cape Cod town.
Town Manager Alex Morse said in a statement Tuesday that the positive cases were identified in individuals who experienced mild respiratory symptoms and were tested for COVID-19.
"Overwhelmingly, the affected individuals have been fully vaccinated for COVID-19," Morse wrote. "The moderate intensity of symptoms indicates that the vaccines are working as predicted. Provincetown has among the highest vaccination rates in the Commonwealth, with 114% of the eligible population age 12 and older in Provincetown having been fully vaccinated."
Morse said local health officials expect to see a "low level of positive cases" as summer continues in the town, which has a seasonal population of about 60,000.
"As we enter a new phase of living with the virus, vaccination remains our strongest defense in preventing serious illness, hospitalization, and death from COVID-19," he said.
Town, county, and state officials are expanding access to testing in Provincetown in response to the breakthrough cases "immediately," he said.
In addition to by-appointment testing at the Provincetown location of Outer Cape Health Services, mobile testing will be available at the Veterans Memorial Community Center parking lot on Mayflower Street for several days, starting Wednesday. Tests at the mobile site will be free of charge and do not require an appointment or insurance information.
The mobile testing will be available on:
Wednesday, July 14, 10AM-2PM
Thursday, July 15, 10AM-3PM
Friday, July 16, 10AM-3PM
Saturday July 17, 10AM-3PM
Sunday July 18, 10AM-3PM
Monday July 19, 10AM-3PM
A mobile vaccination unit — the VaxExpress — will also be in Provincetown on Thursday, July 15, offering COVID-19 vaccines free of charge to all unvaccinated individuals. The VaxExpress will be parked at the Municipal Parking Lot/Cape Cod Regional Transit Authority bus stop between Lopes Square and Ryder Street Extension from 8:30 a.m. to 5:30 p.m. on Thursday.
"We strongly encourage all who are eligible to be vaccinated," Morse said. "The vaccines are highly effective against primary infection, including the Delta variant. The mildness of symptoms among these cases is proof that the vaccines are working."
The town manager told WBUR on Wednesday that the breakthrough cases do not appear to be linked to any particular event or location and officials are not considering re-instituting the town's mask mandate.
"We do see a number of businesses that are increasingly requesting and requiring the proof of vaccination to enter their establishment," Morse said.
Morse told the station further investigation and testing is needed to determine if the breakthrough cases are due to the Delta variant.
Newsletter Signup
Stay up to date on all the latest news from Boston.com