COVID
Provincetown issues new mask advisory amid COVID-19 spike
Officials are also "strongly" urging high-density venues to enforce vaccination verification prior to admittance.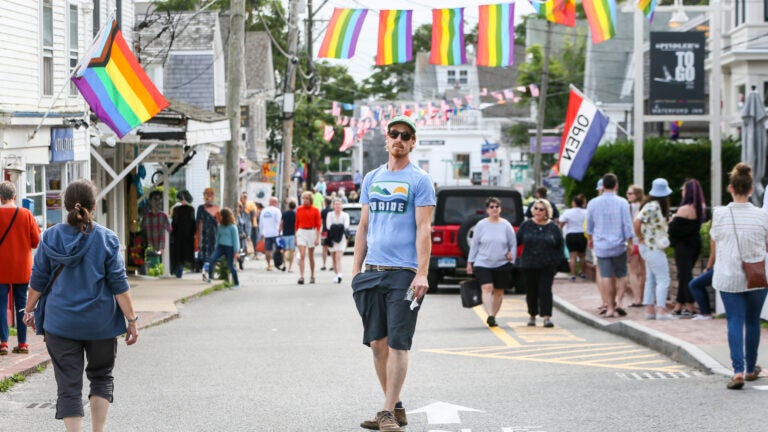 Health officials in Provincetown announced a new face covering advisory Monday in response to a COVID-19 outbreak that has grown to more than 130 individuals, including many who were fully vaccinated.
According to the advisory, masks are advised for all individuals — regardless of their vaccination status — indoors where social distancing cannot be achieved.
The advisory also said that unvaccinated individuals, including children under the age of 12, are required to wear masks indoor, as well as in crowded outdoor areas where social distancing cannot be achieved.
Town and county officials are also "strongly" urging venues "with high density where social distancing is not achievable" to require people to provide proof of vaccination in order to enter.
The new guidelines come after 132 confirmed positive COVID-19 cases had been reported to state officials as of last Friday associated with the Fourth of July weekend outbreak in the Cape Cod town, known as a popular vacation spot among tourists and the LGBTQ community.
Officials say that 89 are Massachusetts residents, 39 of whom live on the Cape. And while officials suggested Monday that they expect those numbers to grow as they continue to investigate the cases, no deaths or hospitalizations have been reported.
Provincetown Town Manager Alex Morse said last week that the cases were "overwhelmingly" individuals who had been fully vaccinated against COVID-19, adding that the "moderate intensity of symptoms indicates that the vaccines are working as predicted." According to Morse, the town has actually vaccinated more people than it has eligible residents, meaning that individuals from other communities have gotten their shots in Provincetown.
Still, according to the advisory Monday, some unvaccinated individuals did account for the positive cases. And officials are urging people to get vaccinated if they have not already.
Health officials have also opened a free testing site at the Veterans Memorial Community Center parking lot that will run from 10 a.m. to 3 p.m. through Friday. Anyone who has been exposed or experienced even mild symptoms of COVID-19 is encouraged to get tested.
The new advisory comes 50 days after Gov. Charlie Baker's administration repealed its statewide mask mandate for indoor public places and crowded outdoor areas, among other restrictions, on May 29, deferring to federal guidelines that said fully vaccinated residents could resume normal activities.
Masks are still required for all individuals on public transit and in taxis, ride shares, health care facilities, and certain congregate care settings.
COVID-19 spikes fueled by the Delta variant have also prompted officials in other parts of the country, such as Los Angeles County, to reinstate their indoor mask mandates.
While Massachusetts has seen a recent uptick in cases, Baker has stressed that the increase is "very small" and that statewide hospitalizations and deaths due to COVID-19 remain low.
Newsletter Signup
Stay up to date on all the latest news from Boston.com