COVID
At a Cape Cod nursing home, 33 people tested positive for COVID-19
"We are pleased to see that our vaccination efforts have clearly been effective as affected residents and staff are exhibiting no or very limited symptoms at this time."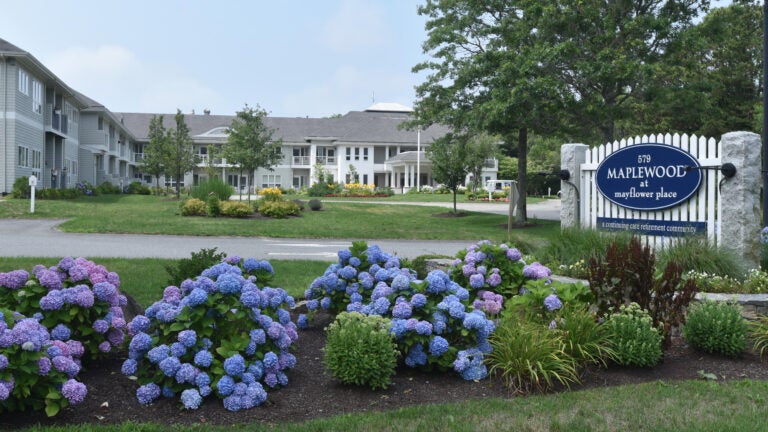 Officials are concerned about a recent COVID-19 outbreak at a nursing home in Yarmouth on Cape Cod.
According to the Massachusetts Department of Public Health, 24 residents and nine staff members at the Maplewood at Mayflower Place nursing home have tested positive for COVID since July 10, The Boston Globe reported. The outbreak grew quickly: just last week, on July 16, the Cape Cod Times reported that over 10 people had tested positive for the virus.
Most of the residents that tested positive are vaccinated, and are asymptomatic or experiencing only mild symptoms, the Globe reported. COVID-positive residents were offered monoclonal antibody therapeutics, and positive staff are "stable," according to the DPH.
"Our COVID-19 Task Force and our community leaders are working in close collaboration with them to monitor the positive cases of COVID-19 at Mayflower Place Nursing & Rehabilitation Center," Kim Bragoli, director of marketing for Maplewood Senior Living, told the Globe in a statement. "We are pleased to see that our vaccination efforts have clearly been effective as affected residents and staff are exhibiting no or very limited symptoms at this time."
Health experts are pointing to the vaccine's success in preventing serious illness and hospitalization, recalling the devastating outbreaks at senior living facilities early in the pandemic.
"It's usually a very mild form of a disease or even asymptomatic, and that's exactly what happened here at the nursing home… It's extremely effective in keeping patients out of the hospital, preventing serious illness and death," Dr. Michael Misialek, associate chair of Pathology at Newton Wellesley Hospital, told Boston 25 News. "This would definitely be a different story had they not been vaccinated or could've played out similar to the Soldier's Home where we saw the tragedy there back at the beginning of the pandemic."
This localized outbreak comes as COVID cases surged in Provincetown after the Fourth of July weekend. On Tuesday, the Boston Public Health Commission advised residents who have traveled there to quarantine upon returning, while waiting at least five days to get tested and for a negative result. As of July 19, 35 COVID cases could be attributed to the Provincetown cluster, and the majority of those infected were vaccinated. Provincetown officials also issued new guidance Monday advising vaccinated and unvaccinated people to wear masks indoors.
Newsletter Signup
Stay up to date on all the latest news from Boston.com