COVID
'Meet people where they are:' Leaders strategize to improve Mattapan vaccination rate
"Our best protection — despite the breakthrough cases and increase we're seeing — the best protection for ourselves and our loved ones is the vaccine."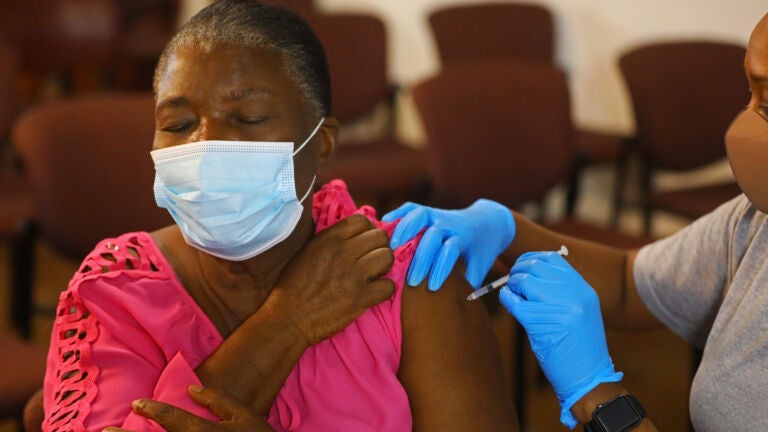 For weeks now, Mattapan has had the lowest vaccination rate of Boston's neighborhoods, but community leaders are coming together to find ways to close that gap.
As of July 15, Mattapan's vaccination rate is 45.4%, below the city's goal of 50% for each neighborhood, so on Wednesday, Boston's Health and Human Services team held a community meeting to strategize around how to effectively reach out and encourage people to get vaccinated.
Officials have connected lower vaccination rates to race and demographic data, noting concern and mistrust among communities of color. Across the city, vaccination rates are lower among Latinx and Black residents compared to white and Asian and Pacific Islander residents, and in Mattapan, around 75% of the population is Black.
At the meeting, HHS Chief Marty Martinez said while the overall neighborhood vaccination rate is 45.4%, the rate among Black residents is 40%. Mattapan is also estimated to be the neighborhood with the lowest vaccination rate among 12 to 24-year-olds, he said, with around 40% compared to the citywide rate of 50%.
"We know that inequities still exist within our Black and Latinx communities citywide…but we are making progress and we know we are closing some of those gaps," Martinez said. "It is still the case in Mattapan that Black residents are still vaccinated at less than 40% which is lower than the citywide average for Black [residents] right now."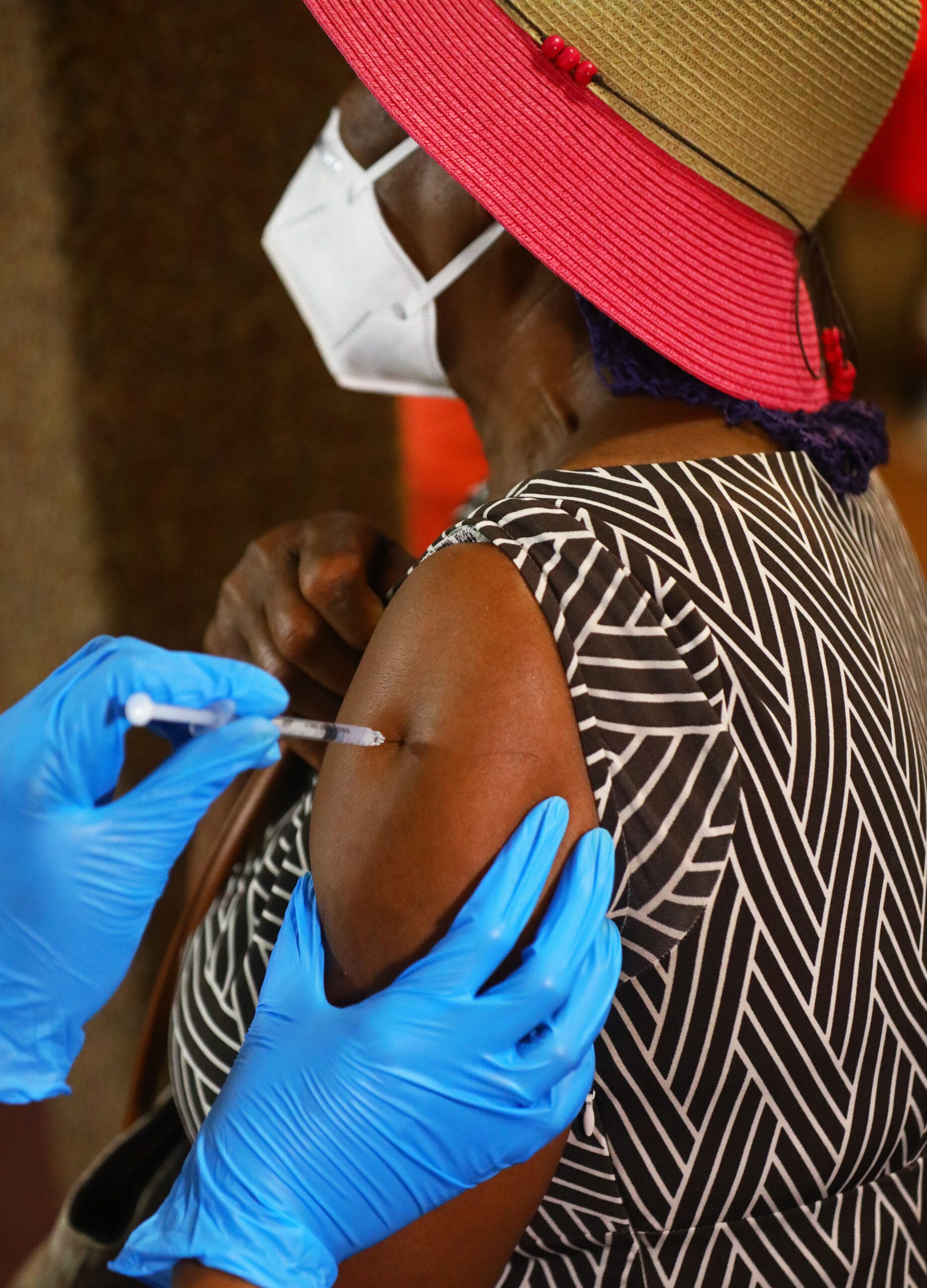 Guale Valdez, CEO of Mattapan Community Health Center, shared a host of measures they are taking to get the message out about vaccinations, from ads on Haitian radio stations to PSAs on social media.
"We're trying to hit every area of Mattapan…with the recognition that the messaging has to be tailored to specific groups," he said. "One message is not going to work. It's not about the size, it's about reaching a person."
Dr. Geralde Gabeau, founder and director of Immigrant Family Services Institute in Mattapan, shared a number of ideas for how to encourage vaccination, such as early morning and late evening hours, consistently available clinics, and fun social occasions. Gabeau and others also advocated for recruiting and training youth to have these conversations with other youths, and share the message on social media.
"[We need to be] meeting the people where they are," she said. "The square is one of the busiest parts of Mattapan, and it's a beautiful square and we should be thinking about how we transform the square into a real clinic that is there every day for at least two or three weeks. Consistency is going to be key so people know that if they walk by every day they will find something."
Rev. Dieufort Fleurissaint, executive pastor at Mattapan's majority-Haitian Voice of the Tabernacle Church, echoed the need for consistency and advocated for financial resources for churches, which are being routinely called on to support the effort.
"Multiple [sites] for Mattapan really will pay off, instead of one or two or three we need to develop a coordinated effort," he said. "We need the city to help us secure a parking lot so we can organize a targeted [event] for people to join us."
Mayor Kim Janey praised the community organizations doing the work on the ground, and said there is more work to do.
"COVID is still here and may be with us indefinitely," she said. "Our best protection — despite the breakthrough cases and increase we're seeing — the best protection for ourselves and our loved ones is the vaccine."
Newsletter Signup
Stay up to date on all the latest news from Boston.com