COVID
Cambridge urges masks and physical distancing regardless of vaccination status
As of Tuesday, July 20, Cambridge reported 83 confirmed and probable cases this month.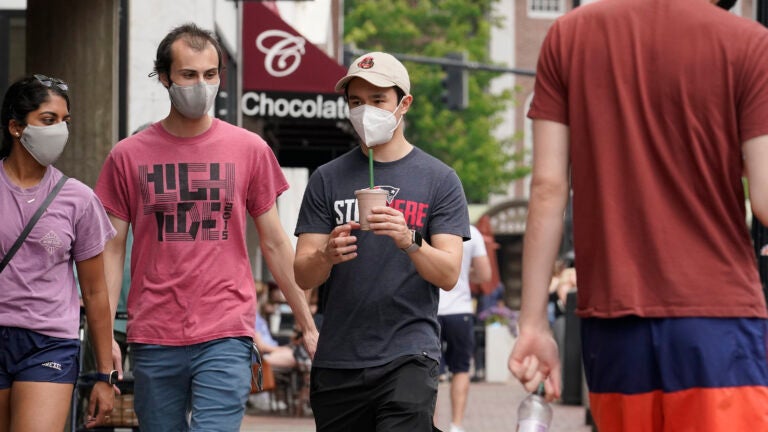 The Cambridge Public Health Department is recommending that residents – regardless of vaccination status – wear masks and physical distance where COVID-19 transmission is probable in the city.
The department said this applies specifically when residents are around unvaccinated people, especially young children who are unable to be vaccinated at this time.
Recently, Cambridge – along with the rest of the state – has seen an increase in coronavirus cases. As of Tuesday, July 20, Cambridge reported 83 confirmed and probable cases this month.
"The City and the Public Health Department are closely monitoring COVID-19 case trends in Cambridge and the Commonwealth, and will continue to issue updates and critical information to the community," the Cambridge Public Health Department wrote in a statement.
Cambridge also reported that of July's 83 cases, 42% of them were from people who were fully vaccinated – known as 'breakthrough cases.' The city's health department recommends residents getting vaccinated as the best way to protect themselves.
"Even among people with breakthrough infections, the vaccines have proven to be extremely effective at preventing serious illness and death," Cambridge Public Health Department wrote. "It is important to remember that no vaccine offers 100% protection against illness."
Starting Monday, the city is offering free testing for COVID-19 in the Cambridgeside Mall on the second floor. Testing is available twice a week on Mondays and Thursdays and free parking is offered in the garage.
The statement reminded residents that negative test results do not mean you cannot spread COVID-19 or become infected in the future.
Cambridge also noted that the coronavirus uptick in Cambridge matches the statewide trends, which they said is likely due to a mix of the state's reopening and the more contagious Delta variant that is spreading.
Newsletter Signup
Stay up to date on all the latest news from Boston.com