Coronavirus
Harvard's Joseph Allen says it's time to 'start embracing' vaccine mandates
"We have a silver bullet that can end this crisis. Why are we afraid to pull the trigger?"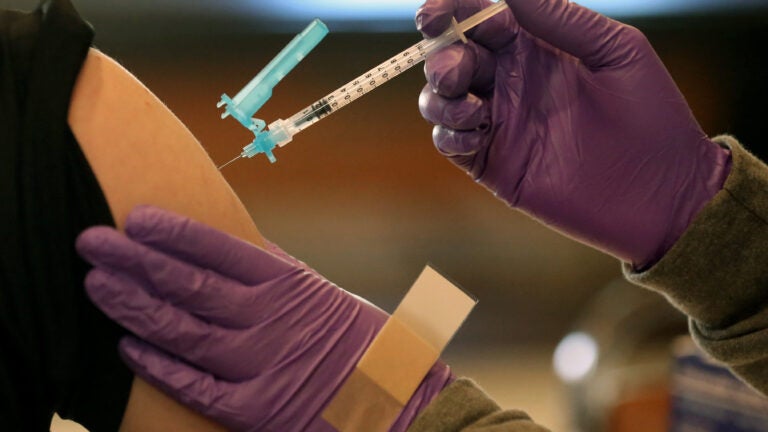 A Harvard professor and public health expert is arguing that it is time for the United States to "start embracing" COVID-19 vaccine mandates as the nation once again sees a surge in coronavirus cases, this time driven by the more contagious Delta variant.
Joseph Allen, an associate professor and the director of the Healthy Buildings program at the Harvard T.H. Chan School of Public Health, wrote in an op-ed published by the Washington Post on Monday that the U.S. has "hit a wall" in its effort to persuade Americans to voluntarily get the COVID-19 vaccine.
"The only way out of our covid-19 morass is to mandate vaccines," Allen wrote.
The Harvard professor argued that since the more contagious variant and a refusal by many Americans to get vaccinated are at the root of the current COVID-19 resurgence, returning to mask mandates won't be enough to contain the surge.
Allen called on unions, health care settings, and businesses to begin mandating vaccines for their members and employees.
"Don't want to call them 'mandates'? That's fine," Allen wrote. "Then do what MGM Resorts and the National Football League did and, instead of mandating, make the burden of being unvaccinated so high that people comply.
"Why are so many people acting like this is some kind of affront to our liberties?" he added. "It's routine to get vaccines for all sorts of things. Immunization records are required to go to school, to summer camps and for international travel. We have a silver bullet that can end this crisis. Why are we afraid to pull the trigger?"
While there is no current government vaccine requirement, more employers — including the federal government — have been rolling out new vaccine rules for employees in recent weeks. And a recent survey found that support for a COVID-19 vaccine mandate was higher in Massachusetts than anywhere else in the country, with 81.1% of respondents in the Bay State saying they'd be in favor of the government requiring the jab.
In his op-ed, Allen stressed that in addition to pressing forward with mandates in the U.S., the country must "quickly and decisively" take leadership in getting the rest of the world vaccinated.
If that effort fails, he warned, the world could face another variant that might escape the protectiveness of the current vaccines.
"And we'll have to do it all over again," Allen wrote.
Read his full op-ed at the Washington Post.
Newsletter Signup
Stay up to date on all the latest news from Boston.com