COVID
Massachusetts will mandate the COVID-19 vaccine for skilled nursing home staff
Officials say over 40 percent of the state's skilled nursing facilities have less than 75 percent of their staff vaccinated.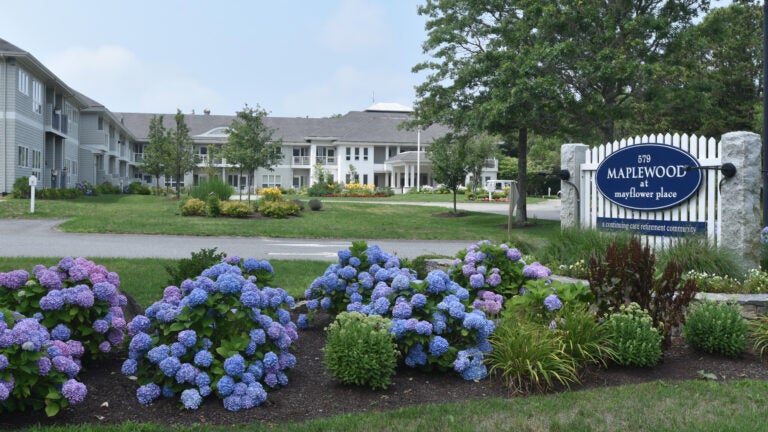 Amid a Delta variant-fueled surge in COVID-19 infections, Gov. Charlie Baker's administration announced plans Wednesday to mandate the coronavirus vaccine for staff at skilled nursing facilities in Massachusetts.
In a press release, the state's Department of Public Health said all unvaccinated employees and contractors at such long-term care facilities will be required to get their first vaccine shot by Sept. 1 and be fully vaccinated by Oct. 10.
As of Monday, officials said that 155 of the state's 378 skilled nursing facilities had less than 75 percent of their staff fully vaccinated.
DPH said they will begin enforcing the vaccine mandate — which includes exemptions for those with medical restrictions or sincerely held religious beliefs — on Oct. 10.
Officials said the mandate will be issued through a Public Health Order for non-state-operated skilled nursing facilities and through emergency regulations for the two state-operated soldiers' homes in Massachusetts.
The mandate comes amid a national rebound in nursing home outbreaks, including recent examples in Cape Cod and Western Massachusetts, largely attributed to unvaccinated staff resulting in breakthrough infections — and, in rare cases, deaths —among the facilities' older, more vulnerable residents.
According to the Cape Cod Times, at least six nursing homes in Massachusetts have recently reported new COVID-19 cases. An outbreak at a West Yarmouth facility resulted in the death of one female resident with preexisting health conditions.
Over the course of the pandemic, nursing homes have accounted for nearly a third of all COVID-19 deaths.
Baker, who has resisted broader vaccine requirements for government employees or certain indoor activities, said Tuesday that the individuals that have been most vulnerable to COVID-19 — such as those over 75 or individuals with underlying health conditions — should "be very careful," even if they're vaccinated.
The Massachusetts Senior Care Association — which represents nearly 400 nursing, rehab, assisted living, and other residential care facilities — applauded the move Wednesday afternoon. The group's leadership board had called for a statewide vaccine mandate for all health care workers in May.
"While Massachusetts nursing facilities currently have the 6th highest rate of staff COVID-19 vaccination in the country at 75%, the goal is to reach universal vaccination to further protect our residents and staff," Tara Gregorio, the president of the Massachusetts Senior Care Association, said in a statement.
Gregorio said that "vaccine hesitancy among some frontline health care workers remains a significant barrier," despite efforts by nursing homes to offer education and incentives.
"The Governor's new state COVID-19 staff vaccination mandate for nursing home staff will save lives, especially since many workers move between jobs frequently or hold two jobs in different health care settings, and it aligns with public health goals to achieve herd immunity," she said.
Newsletter Signup
Stay up to date on all the latest news from Boston.com