COVID
Here's what to do if you've lost your vaccination card
You wouldn't be the only one, so here's what to do.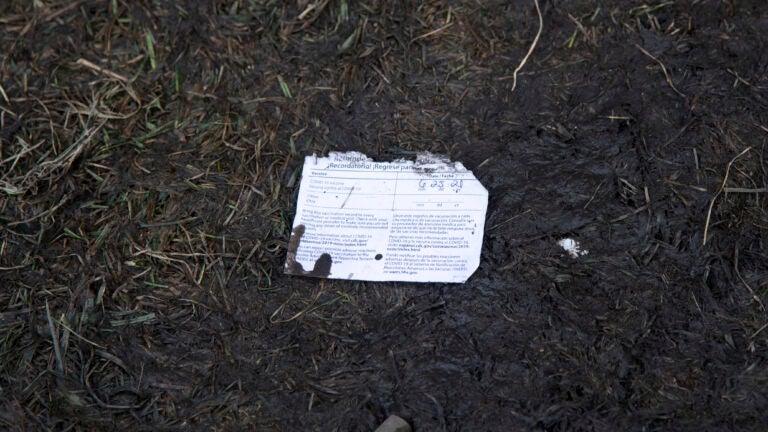 It's possible, but not necessarily easy, to replace a vaccination record card, so hold on to it tightly.
Everyone vaccinated against COVID-19 receives a small, white, rectangular piece of paper as a record of vaccination, and are warned not to misplace or laminate it. With more and more venues requiring proof of vaccination, anyone carrying the card around runs the risk of losing it.
First, if you haven't already, take a photo of your vaccination card. A clear photo is all the proof most establishments require.
To keep it private, and avoid scrolling through your whole camera roll, consider saving it to a hidden folder. On an iPhone, go to the share button in Photos and select Hide; to find it, tap Albums and scroll down to Utilities, where there will be a Hidden folder (you can further password protect this in settings). IPhone users can also scan documents to the Notes app and then lock it with a password.
Some states have developed apps to store the information, and anyone using Google Pay or Apple Wallet can add a digital vaccine passport with VaxYes (follow the easy steps on their website).
If it's too late, and you've lost the card, here's what you can do, according to the Massachusetts Department of Public Health.
Contact your healthcare provider or the location where you were vaccinated. They are able to print out another copy of your vaccination card.
If you enrolled in v-safe back when you got the vaccine, your record will be stored there. (If you haven't enrolled, it's too late now.)
Fill out an Immunization Record Request Form, which goes to the DPH, to receive a complete history of all vaccines you've gotten, not just the COVID-19 vaccine. However, it can take up to six weeks before you get your records, and has to be mailed and notarized, so it's not a quick fix.
All in all, if you're worried about losing the card, it's best to digitize it using one of the above methods and leave the original copy at home in a safe place.
Newsletter Signup
Stay up to date on all the latest news from Boston.com