Coronavirus
Mass. reports 2,672 new breakthrough cases for the week
There have been another 18 deaths among vaccinated individuals.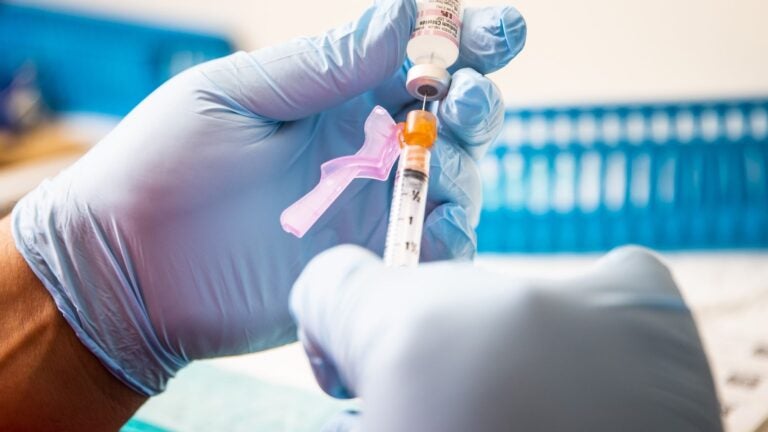 State public health officials released updated data Tuesday on the number of COVID-19 cases and deaths among vaccinated individuals.
As of Aug. 14, there have been 12,641 breakthrough cases, an increase of 2,672 since the last report on Aug. 7. In Massachusetts, 4,415,396 people were vaccinated as of Aug. 14, so 0.29% are reporting a breakthrough case of COVID-19. The rate has increased only slightly from 0.23% reported on Aug. 7.
The state also reported more deaths and hospitalizations among those vaccinated, though at an even lower rate. There have been 496 total hospitalizations and 124 deaths, an increase of 51 and 18 respectively since Aug. 7. Out of those inoculated, 0.01% were hospitalized and 0.003% died.
According to the state, 3.9% of breakthrough cases have resulted in hospitalization and 0.1% in death.
In past weeks, the Department of Public Health has pointed to low rates of breakthrough cases as a sign the vaccine is working, and continues to encourage vaccination among all eligible residents.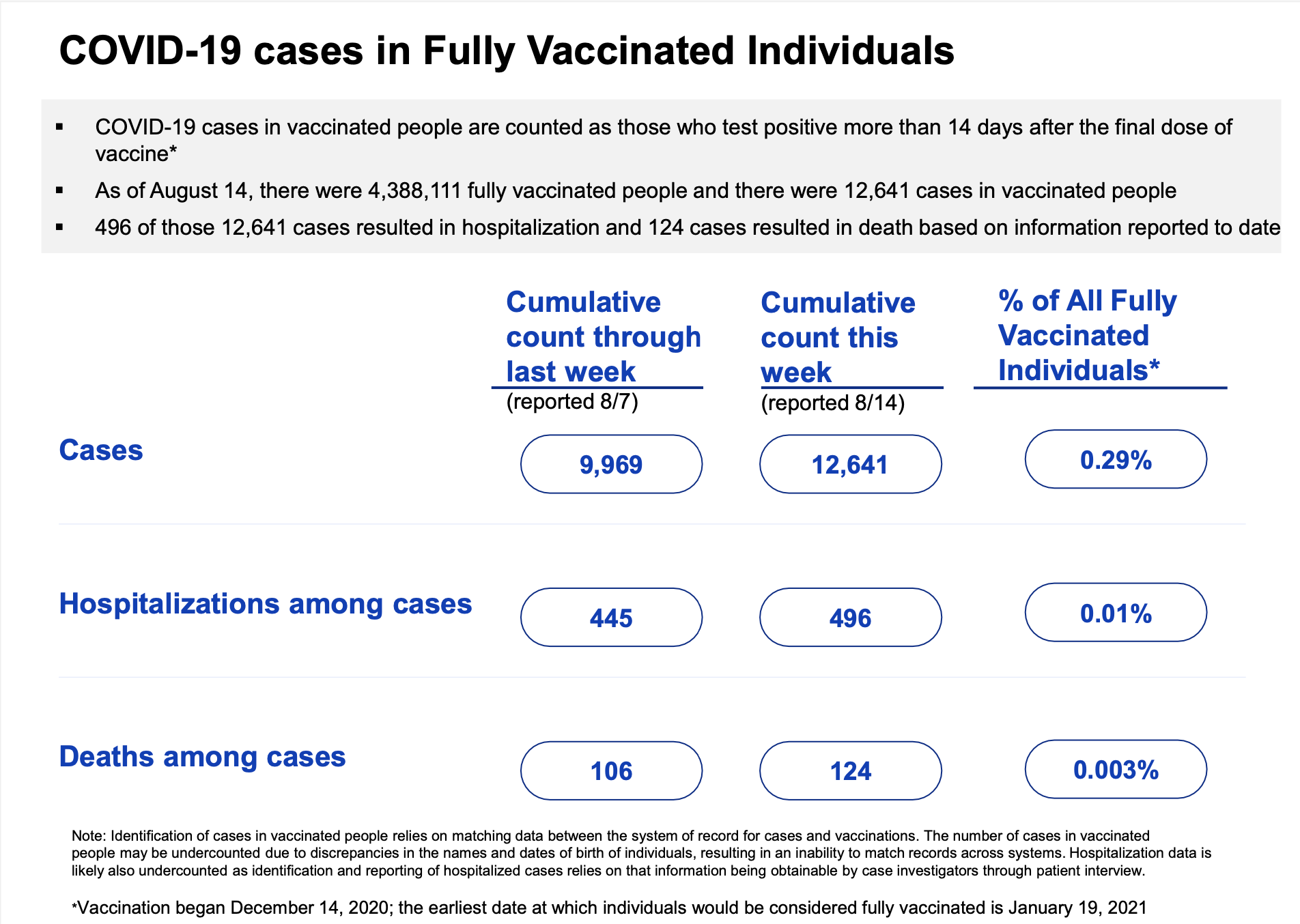 On Tuesday, 1,254 cases and 6 deaths were reported in Massachusetts, bringing the total number of deaths to 17,784. Massachusetts is currently experiencing a spike in COVID-19 cases, largely driven by the Delta variant. The percent positivity on Tuesday was 2.82%.
A previous version of this article included incorrect math on the percentage of breakthrough cases resulting in hospitalization or death.
Newsletter Signup
Stay up to date on all the latest news from Boston.com