Coronavirus
Massachusetts's largest teachers union calls for COVID-19 vaccine mandate for students and staff
"Requiring vaccines for educators and eligible students is a reasonable measure to take for the common good."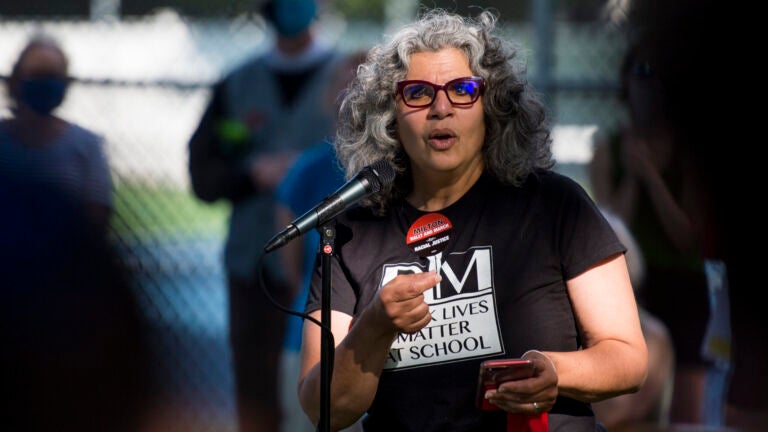 The largest teachers union in Massachusetts is speaking out in support of requiring the COVID-19 vaccine for all eligible public school students and staff.
In a press release Tuesday, the Massachusetts Teachers Association announced that its board of directors had overwhelming voted, 46 to 4, in favor of a motion to adopt the position during an emergency meeting Monday night.
"By taking this step, the MTA continues to play a lead role in advocating for what we all want the most: to be in our classrooms with our students in a safe environment," MTA President Merrie Najimy said in a statement. "Requiring vaccines for educators and eligible students is a reasonable measure to take for the common good."
The move comes amid an emerging divide among national teachers unions over COVID-19 vaccine mandates, with the Delta variant fueling hospitalization spikes in areas with low vaccination rates. While the MTA says vaccination rates among educators are already relatively high, the motion passed Monday supports making shots mandatory for all workers and students over the age of 12 in the state's public schools and colleges.
For those who aren't old enough to be eligible or have a medical reason to not get the vaccine, the MTA says it supports regular COVID-19 testing in lieu of vaccination. They also say they support local union affiliates as the bargain "for responsible agreements on behalf of their members."
"Such agreements must build in appropriate medical and religious exemptions, provide additional sick leave for those impacted by the effects of vaccination, and codify other crucial health and safety approaches that we have long insisted on — including masking, ventilation, distancing, reducing class size, and testing," the motion said.
The public stance by the statewide union, which represents 115,000 educators in Massachusetts, comes after the Boston Teachers Union and Randi Weingarten, president of the American Federation of Teachers, both expressed support for a COVID-19 vaccine mandate for teachers last week (the state affiliate, AFT Massachusetts, has yet to take a position). California subsequently became the first state in the country to require the COVID-19 vaccine for both public and private schools.
As of late July, nearly two-thirds of the largest colleges and universities in Massachusetts had implemented COVID-19 vaccine requirements for students, while about a fifth were also requiring shots for employees, according to WBUR.
At the lower level, vaccine mandates are even rarer; prior to California's announcement, just three of the country's 100 largest school districts — Denver; Washington, D.C.; and San Francisco — require employees to be vaccinated, according to the Center on Reinventing Public Education.
Massachusetts currently requires students to be vaccinated against a number of different diseases, including polio and hepatitis However, Gov. Charlie Baker has consistently said he's not considering statewide COVID-19 mandates for public employees or students. The Republican governor has also clashed with unions over his administration's decision to leave mask rules up to local districts.
In their release Tuesday, the MTA said that vaccine requirements should be part of a layered approach to preventing COVID-19 outbreaks, criticizing the Baker administration for its quarantine and data reporting plans.
"Now more than ever, the governor has an obligation to work with educators and other community members to develop responsible plans to avoid the chaos that did so much damage to all of us last year," Najimy said.
Newsletter Signup
Stay up to date on all the latest news from Boston.com