COVID
Charlie Baker hints that a vaccine mandate could be on the horizon for Massachusetts state workers
The Massachusetts governor hinted that he expects to announce the policy "shortly."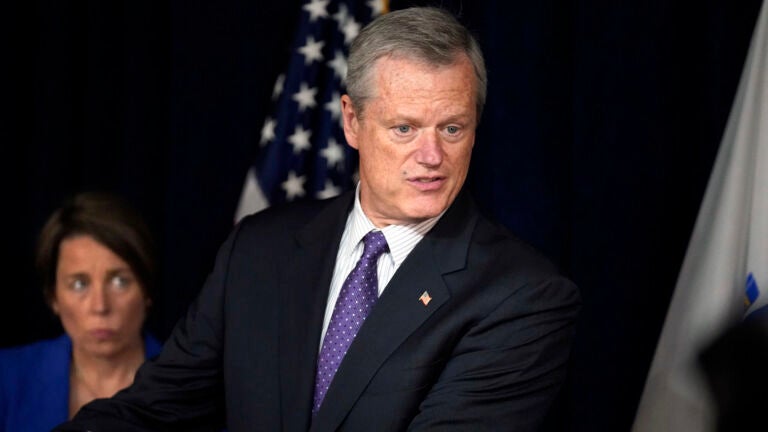 Massachusetts state government employees could soon be required to get the COVID-19 vaccine or face regular testing if they want to remain on the job.
During an appearance Wednesday on GBH's "Boston Public Radio," Gov. Charlie Baker said his administration is "seriously considering" a vaccine requirement for state workers and hinted that "we'll have more to say about it shortly."
Baker had previously resisted calls to require the COVID-19 vaccine for government employees. But as the more contagious delta variant has fueled a spike in cases, a number of state and local governments, including the City of Boston, have implemented policies requiring employees get vaccinated or submit to weekly COVID-19 testing.
The Republican governor suggested Wednesday that his administration is looking to follow that same approach, calling the vaccine-or-test policy "one of the flavors of this kind of thing we're very much interested in and that I fully expect we'll be pursuing shortly."
According to Baker, the requirement would apply to "state workers that we actually work with and have operational and administrative responsibility for." Massachusetts has roughly 44,000 full-time state government workers.
Baker noted that several of the Democratic statewide elected officials — including Attorney General Maura Healey, State Treasurer Deborah Goldberg, and Auditor Suzanne Bump — have already implemented similar policies for their offices.
"Some people will call it a mandate; it's actually really not a mandate," Baker said. "For example, a number of my colleagues and other constitutional law offices here in Massachusetts aren't mandating that their employees get vaccinated. They're basically saying, 'If you're not vaccinated, you have to be tested every week.'"
Newsletter Signup
Stay up to date on all the latest news from Boston.com