COVID
A wave of Boston-area theaters are now requiring proof of vaccination or a negative COVID-19 test from audience members
"It's what our patrons want, and it's an essential part of our broader responsibility as public-facing institutions."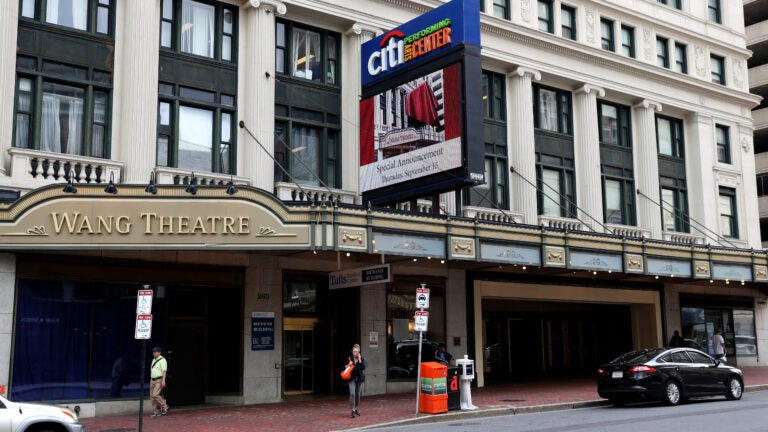 Acting Boston Mayor Kim Janey may oppose requiring proof of COVID-19 vaccination for certain indoor venues, but over a dozen local theater companies are now implementing the policy on their own accord.
In a press release Thursday, 14 theater companies in the Boston area announced that they will require proof of vaccination or a negative COVID-19 test for all artists, staff members, and audiences who attend live, indoor performances at their institutions. The group is also requiring masks in their theaters, regardless of individuals' vaccination status.
The group said the policies will take effect "immediately," remain in place through at least Oct. 31, and "be reevaluated as the situation evolves."
The group includes the Actors' Shakespeare Project, American Repertory Theater, Boston Playwrights' Theatre, Central Square Theater, The Front Porch Arts Collective, The Gamm Theatre, Gloucester Stage Company, Greater Boston Stage Company, The Huntington, Martha's Vineyard Playhouse, Merrimack Repertory Theatre, Moonbox Productions, SpeakEasy Stage Company, and Wellesley Repertory Theatre.
And the Boch Center, which runs the Wang and Shubert theaters in Boston, separately announced a similar policy Wednesday requiring proof of vaccination or a negative test beginning Sept. 18.
The moves came a day before Janey announced that Boston will reimpose a mask mandate for most indoor public settings beginning Aug. 27, amid concerns about the highly contagious delta variant that is driving case rates up across the country.
However, the theater companies cited polling showing that their audience members wanted more preventive measures; according to an audience survey sponsored by ArtsBoston from Aug. 9-13, 80 percent of respondents indicated that proof of vaccination would make them more likely to attend indoor events, and 50 percent said that a policy requiring proof of vaccination or negative COVID test was a prerequisite for their attendance.
"These measures will provide multiple layers of protection in our theatres – it's what our patrons want, and it's an essential part of our broader responsibility as public-facing institutions," Michael Maso, the managing director of the Boston-based Huntington Theatre Company, said in a statement.
Newsletter Signup
Stay up to date on all the latest news from Boston.com