COVID
Nearly 40 percent of Mass. prison guards still haven't complied with the state's vaccine mandate
The deadline to comply — or face "progressive discipline" including eventual termination — is Sunday.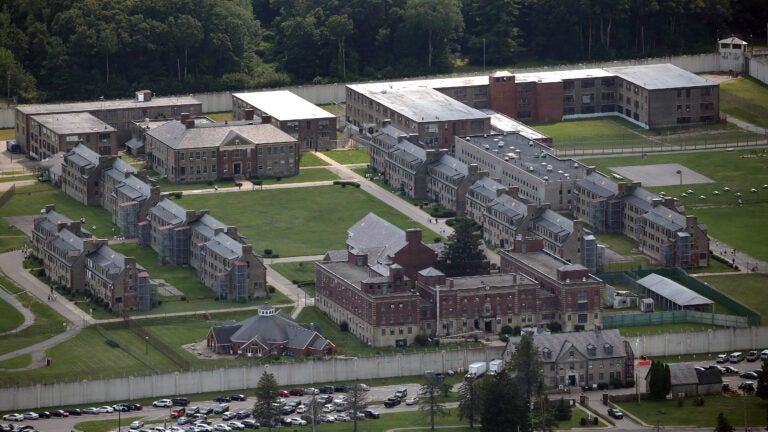 The deadline for over 40,000 state government workers in Massachusetts to comply with Gov. Charlie Baker's order requiring them to get the COVID-19 vaccine — or face potential termination — is this Sunday.
According to the union representing the state's prison guards, about 1,500 of its members are still not in compliance.
"We have highly trained correction officers who have worked throughout the pandemic for 18 months and to now say 50 percent would be terminated, it's not right," Kevin Flanagan, the legislative liaison for the Massachusetts Correction Officers Federated Union, told WBZ in an article Thursday morning. "It's not fair."
The union, which represents roughly 4,000 state Department of Correction employees, is suing the Baker administration in federal court in the hopes of delaying the requirement from taking effect, arguing that its members have a "constitutional right to decline" the vaccine (a similar lawsuit by the Massachusetts State Police union was rejected last month by a state judge).
According to Baker's Aug. 19 order, state employees who refuse to get the COVID-19 vaccine will face "progressive discipline up to and including termination."
And earlier this week, the Republican governor activated up to 250 Massachusetts National Guard members to assume certain DOC roles in anticipation of possible staffing shortages at the state's prisons due to non-compliance with the vaccine requirement.
According to the Baker administration, National Guard members will only take on "external functions which do not involve direct contact with inmates," such as transportation or outside security.
Still, the correction officers union argues that the state isn't ready for the shortage.
"We don't think that the state is prepared for the impacts that this is going to have inside the prison system," Corey Scadifi, the union's executive secretary, told WBZ. "We're looking for a pause so we can work out some of these details."
U.S. District Judge Timothy Hillman, a Barack Obama appointee, is scheduled to hear arguments from the two sides during a hearing Thursday afternoon.
In a statement earlier this week, DOC Commissioner Carol Mici, who is also named in the lawsuit, praised the department's staff for performing "remarkably throughout the pandemic."
"As we continue to navigate an unprecedented public health crisis, well-being and safety remain our priority, and we appreciate the large number of staff who have submitted their vaccination attestation forms ahead of the deadline," Mici said, adding that the administration continues to "encourage our staff to comply with the vaccination mandate."
Newsletter Signup
Stay up to date on all the latest news from Boston.com