COVID
Dr. Megan Ranney on reopening borders and preventable COVID-19 deaths
Ranney gave her thoughts on CNN's "The Lead" Wednesday evening on current COVID-19-related issues.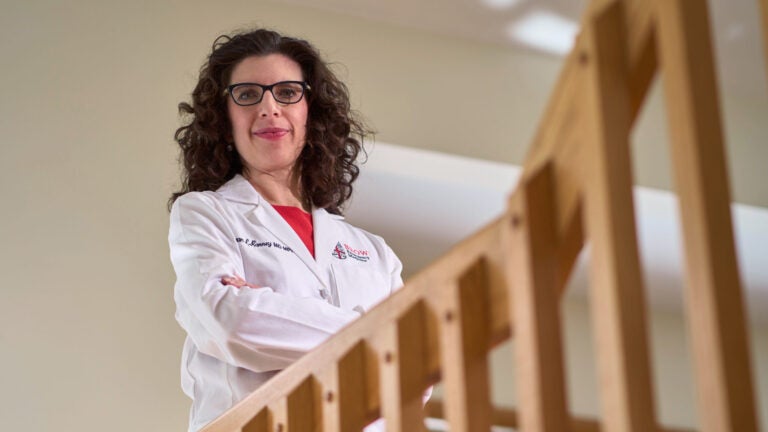 For the first time since March 2020, the United States' land borders with Mexico and Canada will be reopened in November for vaccinated travelers to enter the country, the Biden administration announced Tuesday. Although the borders were previously reopened selectively to those who had essential travel needs to the U.S., they will soon be opened to all who are vaccinated.
Dr. Megan Ranney, an emergency room physician and associate dean at the Brown University School of Public Health, spoke on CNN's "The Lead" Wednesday evening, saying this move should have happened months ago considering the international travel that has already been happening across the U.S.
"Keeping those land borders closed didn't really make sense from an infection control perspective or, of course, from the perspective of humanity," Ranney said. "We have so many families that are separated, and we have so much trade that goes across both the northern and southern borders."
Instead of worrying about a rise in infection rates in the U.S. due to travelers, Ranney is more worried about Canada, which has a higher vaccination rate. She hopes that with the opening of the borders, Canada will also require proof of vaccination upon entry in order to mitigate the spread of the virus from American travelers.
Sixty-six percent of Americans had received at least one dose of a COVID-19 vaccine as of Oct. 9. With recent vaccine mandates enforced by the administration and other institutions, the rate of vaccinations has increased, said Jeff Zients, the White House COVID-19 response coordinator, in a briefing.
However, the effort to get people vaccinated has still been a struggle in the U.S. An analysis by the Kaiser Family Foundation (KFF) found that at least 90,000 deaths of unvaccinated Americans could have been prevented since June if they had received a COVID-19 vaccine.
The analysis also showed that COVID-19 was the leading cause of death among those aged 35 to 54 in August and September.
"If folks take anything away from it, it's that young people are at risk and the vaccines work," Ranney said.
COVID-19 also remains the leading cause of death at work over the last two years for police officers across the country. The virus killed four times more police officers than gunfire did and more than 460 officers have died from COVID-19 tied to their work, yet vaccines remain a hard sell. Ranney says that this not only endangers the officers themselves, but also those in the communities they serve.
According to Ranney, not only do unvaccinated officers put the public in danger by going out and directly coming in contact with people on the job, it also harms communities if police departments are understaffed due to illness and are unable to do their job and provide public safety.
"We should be defending the lives of our police officers, which includes helping them to have accurate information about the safety of these vaccines," Ranney said.
Newsletter Signup
Stay up to date on all the latest news from Boston.com