Coronavirus
Dr. Megan Ranney on Colin Powell's death from COVID-19 complications
"Many are asking about the fact that he died of COVID-19 complications despite being vaccinated. But! That headline is inadequate."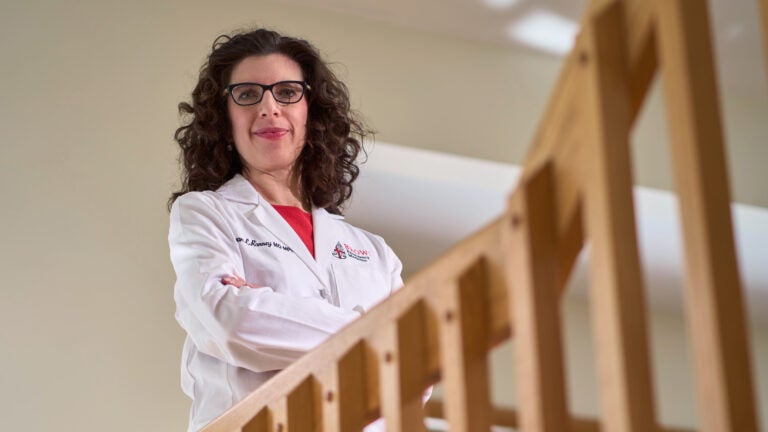 Dr. Megan Ranney is pointing out that while Colin Powell's death is a tragedy, it's a typical example of when a breakthrough case of COVID-19 leads to death.
On Monday, the Brown University emergency medicine doctor tweeted about Powell's death from complications with COVID-19, noting that headlines are not telling the whole story.
As reported in the New York Times, Powell was vaccinated but had multiple myeloma, a type of blood cancer that particularly impacts the immune system and requires further immunotherapy. He was undergoing treatment, and had been set to receive a booster shot but had to delay when he fell ill with COVID-19. At 84-years-old, he was also being treated for early symptoms of Parkinson's disease. He was receiving care at Walter Reed National Military Medical Center in Maryland when he died.
"We've known for months that people who are immunosuppressed do not develop strong protection from the vaccines," Ranney wrote. "They are therefore at dramatically higher risk of "breakthrough" infections — and 400-500x higher risk of hospitalization, according to 1 study of people who had organ transplants. This is why the [FDA] recommended in AUGUST that immunosuppressed people immediately get boosters."
However, Ranney noted that while boosters increase vaccine efficacy for most immunosuppressed people, they're not enough for all of them.
"This of course does not mean that folks who are immunosuppressed should *avoid* the vaccine," she wrote. "The vaccines are still effective for some — and are, truly, their best hope. …But this is not a statement on the vaccines. It's a statement on why we need to keep working to protect each other."
Massachusetts has seen 345 deaths out of 44,498 breakthrough cases, as of Oct. 9. A spokesperson for the state office of Health and Human Services told Boston.com that, as of Oct. 9 the median age of those who have died from breakthrough cases was 81.2 years, and 73% of cases had underlying conditions making patients more vulnerable to serious disease.
In response to Powell's death, Boston Children's Hospital Chief Innovation Officer and infectious disease specialist Dr. John Brownstein told ABC News it's important to continue prioritizing vaccination.
"We can't let this news undermine vaccine confidence," he said. "These types of anecdotal reports can lead us to a conclusion about breakthrough cases, but remember about 7,000 deaths have occurred in 187 million vaccinated people in the U.S. — 6,000 of those are 65 and above and usually with underlying conditions."
Newsletter Signup
Stay up to date on all the latest news from Boston.com