COVID
Hundreds of Massachusetts state workers have been suspended or lost jobs due to vaccine mandate
However, nearly 94 percent are complying with the requirement, and thousands have taken steps to get vaccinated since it was announced in August.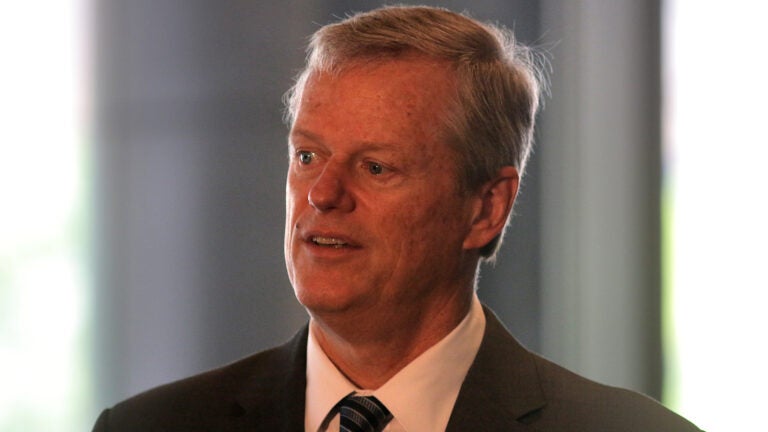 Gov. Charlie Baker's administration says that hundreds of Massachusetts state government workers have been suspended, fired, or resigned for not complying with the COVID-19 vaccine requirement for Executive Branch employees.
At the same time, the mandate appears to have nudged many more into getting the life-saving shots.
State officials released data Friday showing that 39,197 — or nearly 94 percent — of Executive Branch employees got the vaccine or received an exemption by the Oct. 17 deadline. The figures include employees who submitted attestations and those who had their vaccination status verified by their agency.
According to Baker's office, over 12,000 employees became fully vaccinated or received their first dose since the strict mandate was announced on Aug. 19 (it's unclear exactly how many were motivated by the mandate, since the figures include those who got their first dose in the weeks before the announcement).
Meanwhile, just over 1 percent of employees have been disciplined for not complying with the requirement, which gave individuals the choice of getting vaccinated or facing progressive discipline culminating in termination.
According to Baker's office, 11 state workers were fired and 130 voluntarily resigned because they did not want to get the vaccine. Another 362 workers are currently suspended — the first disciplinary step — for non-compliance.
And then there's about 5 percent of workers who remain in a bit of a gray zone.
Baker's office says there are 2,138 employees who are either still having their compliance reviewed, awaiting an exemption decision, in the three-day period after an exemption denial, or on an approved unpaid leave.
The compliance statistic were collected Wednesday, and officials noted that they expect numbers in these categories to continue to change in the coming weeks as additional employees move through the verification process.
"The Baker-Polito Administration is encouraged that nearly all active employees in the executive branch have complied with Governor Baker's executive order," Terry MacCormack, a spokesman for the Republican governor, said Thursday.
"The Administration is making every effort possible to work with the small number of employees not yet in compliance and is reviewing outstanding exemption requests on a rolling basis," MacCormack said.
The administration has received pushback from unions representing Massachusetts state police troopers and prison guards, both of which unsuccessfully sued to delay the enforcement of the mandate.
During a GBH radio appearance earlier this week, Baker reiterated his belief in the policy, noting that the "vast majority" of employees in even law enforcement had gotten vaccinated.
"There were five times as many law enforcement officers who died of COVID over the course of the past two years as died from a gunshot," he said. "Now, they are both horrible tragedies, OK? But five times as many law enforcement officers died of COVID. I don't think I'm being unreasonable when I expect them — for themselves and their families and for the people they come in contact with every single day — to get a safe and effective vaccine."
Newsletter Signup
Stay up to date on all the latest news from Boston.com