COVID
Despite being the most vaccinated state in the country, Vermont is experiencing a COVID spike
"It could be our success in vaccinations has undermined our investment in other measures."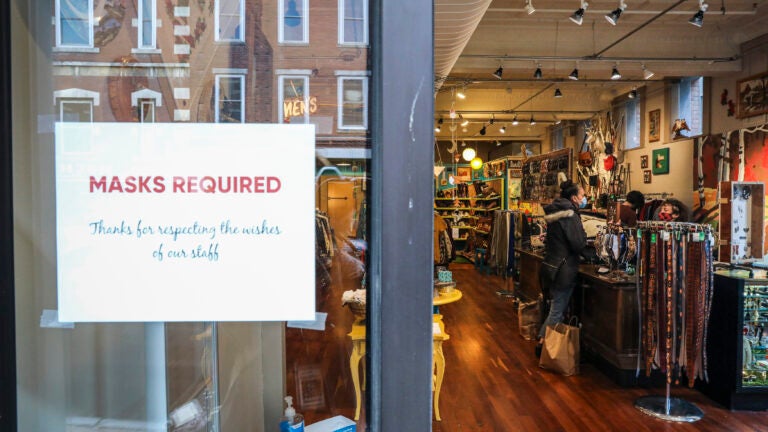 Throughout the pandemic, Vermont has been hailed for its success in keeping case counts low and vaccination rates high. Though positive cases dropped to almost nothing in early July, the numbers have been climbing since then — recently exceeding 200 new cases per day — and hospitalizations spiked in September.
So why a spike? experts say Vermont's early vaccination success may have had a negative impact on other methods to limit transmission.
"It could be our success in vaccinations has undermined our investment in other measures," such as masking, Dr. Tim Lahey, an infectious diseases physician and professor at the University of Vermont Medical Center, told The Boston Globe.
Lahey told the Globe that as the cold weather pushes people indoors, Vermont leadership may have grown complacent in mitigating transmission, especially in the face of the highly contagious delta variant.
In Vermont, case rates have remained low for much of the pandemic, increasing to a max seven-day moving average of 173 in January and 190 in April. On Oct. 13, Vermont reported a seven-day moving average of 246, with 327 new cases. That marked the highest daily case count since the start of the pandemic, according to data shared by the New York Times.
"Delta has changed the equation in so many ways, yet our policy-making has not shifted in response to that," Anne Sosin, a policy fellow at the Nelson A. Rockefeller Center for Public Policy at Dartmouth College, told the Globe.
Vermont Governor Phil Scott and many local boards have not reinstated a mandatory mask requirement for any area of life, including schools. Massachusetts Governor Charlie Baker, in comparison, recently extended the school mask mandate to at least mid-January 2022.
When Brattleboro town leaders passed an indoor mask mandate for public spaces in August and sent it to the state for approval, Scott overruled the action, the Globe reported. The town appealed, but the governor's office said that the town's relatively low number of infections and high vaccination rate did not require such action. The state noted that "Mandatory masking has only been exercised or permitted by the Governor during a declared state of emergency."
Scott's press secretary Jason Maulucci told the Globe the state has been "very clear" in recommending that people wear masks in crowded places, but mask mandates are off the table. Vermont, he said, can't live in a "perpetual state of emergency" and needs to re-enter a post-pandemic world.
"It's a delicate balance," Maulucci said. "We are promoting mask wearing, but we don't want to do anything that would damage the public belief that vaccines work. …Some people want to move backwards to mandates and social distancing and I don't think there's an appetite anywhere in the country for that right now."
Vermont has some of the best vaccination rates in the country: 71% are fully vaccinated and 80% have at least one dose. Among those over 65, the rates are the highest in the country, with over 97% fully vaccinated and over 99% with at least one dose. However, experts say that leaves out how many were vaccinated over six months ago and are in need of booster shots to ensure a strong defense against the virus.
Federal data also shows that few of Vermont's unvaccinated residents have natural immunity to COVID-19: The Centers for Disease Control and Prevention estimates 1.4% of Vermont residents tested in January had protective antibodies. Massachusetts had around 9%.
At an Oct. 16 briefing, Financial Commissioner Michael Pieciak said unvaccinated Vermonters account for most of the cases, with the highest concentration in children aged 0-9, who remain ineligible for vaccination, Vermont Biz reported. Pieciak, Scott, and Human Services Secretary Mike Smith urged eligible residents to get vaccinated, get a booster shot, and wear a mask at indoor gatherings.
Newsletter Signup
Stay up to date on all the latest news from Boston.com