COVID
Dr. Abraar Karan on the consequences of listening to pundits over doctors
"Your doctors will be at your bedside. Your anti-mask, anti-vaxx saviors will not."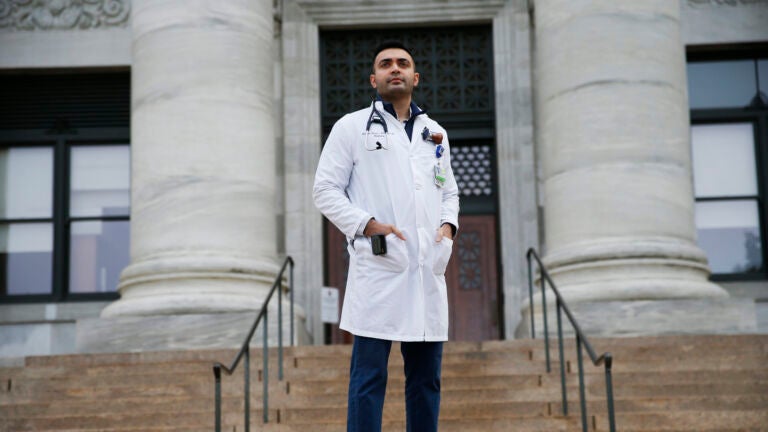 At the end of the day, it's doctors and nurses caring for COVID-19 patients, so people shouldn't heed COVID advice from non-medical personnel, Stanford University Infectious Disease fellow Dr. Abraar Karan said Sunday.
The former Brigham & Women's Hospital physician tweeted a thread advising people to value the perspectives of COVID-19 care providers over anti-vaccine, and anti-mask pundits.
Karan said he's yet to meet a fellow COVID-19 physician who claims to know exactly what to expect from the virus because medical personnel continue to be surprised.
"Surprised by people who die that shouldn't. People who suffer for longer than we would expect," he wrote. "People who seem to get better & then suddenly turn for the worse. People who are doing poorly & who end up surviving. Medicine humbles us as clinicians; this virus has too."
Since the start of the pandemic, Karan has consistently advocated for proper masking and, once it became available, widespread vaccination. He's also spoken in favor of stronger public health responses, and is now recommending booster shots, especially for healthcare workers.
It's tough hearing non-clinicians downplay the severity of COVID-19, Karan tweeted Monday, especially after months spent trying to save people's lives. The most common response he hears from sick patients is, "I wish I had listened."
"Eventually you can't help but feel like half of the people on here who claim to know what the right answer is or what's 'safe enough' are full of BS," he wrote. "[Because]if you get sick they won't be responsible for it. They won't be accountable to you, your family, your loved ones. Your doctors will be at your bedside. Your anti-mask, anti-vaxx saviors will not."
Newsletter Signup
Stay up to date on all the latest news from Boston.com