COVID
What we know so far about the omicron variant
A collection of the latest stories about the new COVID-19 variant.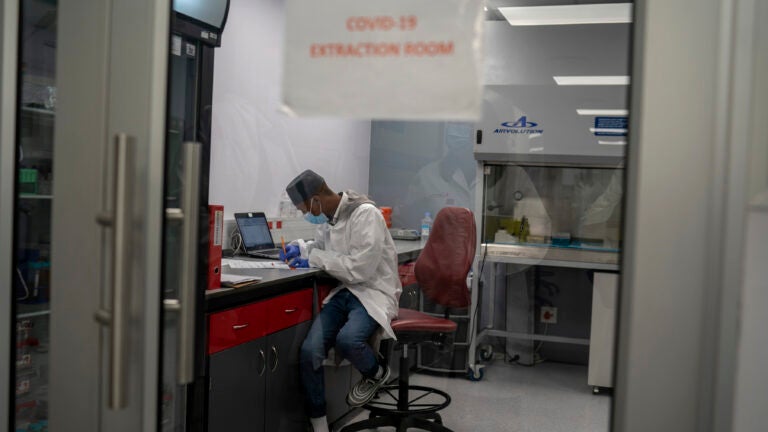 After the World Health Organization officially announced the discovery of a new coronavirus variant on Friday, people around the world are wondering what they need to know when about the severity, rate of transmission, and the state of travel bans. Below you'll find a collection of the most recent stories published about the omicron variant.
New York Times
Summary: While the current cases of the omicron variant point to milder coronavirus cases in a younger population, scientists warn there is not yet enough data to determine the variant's severity. Additionally, since the variant was only discovered a few days ago, it may be too early in the timeline to know if it leads to severe illness or hospitalizations.
Read the full story here.
Associated Press
Summary: On Saturday, travel bans and restrictions were quickly put in place following Friday's WHO announcement in hopes of preventing another surge. A flight from South Africa to the Netherlands found 61 people who tested positive for COVID-19, who are isolating and being tested for the variant.
Read the full story here.
Washington Post
Summary: Travel bans from South Africa, Botswana, Eswatini, Lesotho, Malawi, Mozambique, Namibia, and Zimbabwe will start Monday in the United States. The European Union, Britain, France, Israel, and Japan implemented their bans last week.
Read the full story here.
Associated Press
Summary: While the omicron variant was first discovered last week in southern Africa, the new variant has quickly made its way around the globe. This has led scientists and officials to wonder about the severity and transmissibility of the variant plus the effectiveness of current vaccines against omicron.
Read the full story here.
New York Times
Summary: As travel bans have been announced, some officials are questioning the effectiveness of the bans and criticizing the nations putting them in place for withholding vaccines to other countries.
Read the full story here.
New York Times
Summary: Like the previous variants, delta and alpha, the World Health Organization has picked the next letter in the Greek alphabet to identify the new variant. The WHO's naming system aims to make identification less confusing and prevent names from causing any offense to certain regions or ethnicities.
Read the full story here.
Newsletter Signup
Stay up to date on all the latest news from Boston.com