COVID
Moderna chairman thinks vaccines might protect against omicron
The Cambridge-based company is studying the variant's effects on those who received vaccines and booster shots. The data should be ready in a few weeks.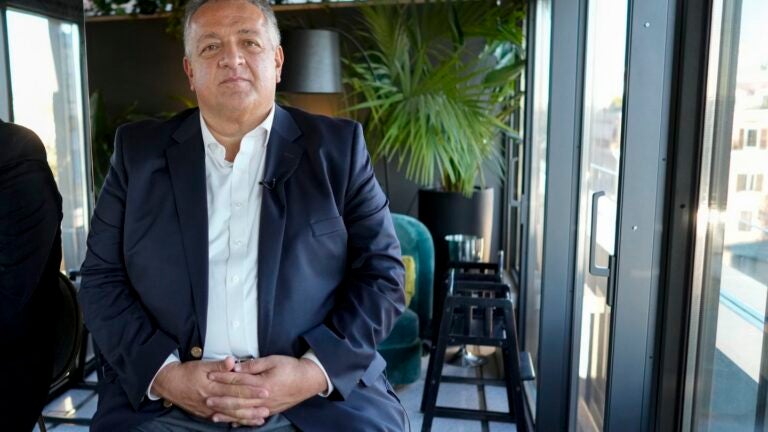 Moderna's chairman Noubar Afeyan said anyone who forecast that the COVID-19 pandemic was close to an end, wasn't relying on a "fact-based analysis."
He spoke Tuesday to The Boston Globe about the omicron variant and what it means for public health.
He echoed the message of President Joe Biden when he said people should worry, but not panic about the latest mutation of the coronavirus.
"I don't think we should go from one to nine. We should go from six to eight. I don't think the baseline should be very low anyway," he told the paper.
Moderna scientists are studying how omicron affects those who have been vaccinated and had a booster shot, Afeyan said. The Cambridge-based company expects to have the results in two weeks, he told the Globe.
Afeyan told the paper he thinks it's possible that those who received the vaccine and booster shot could have adequate protection.
He struck a much more optimistic tone about the possibility than Moderna CEO Stéphane Bancel. In an interview with the Financial Times, Bancel said he didn't think current vaccines would be as effective against omicron.
"All the scientists I've talked to … are like 'this is not going to be good,'" Bancel told the paper.
Bancel's comments set off fears in financial markets, including slumps in vaccine-related stocks from Moderna and BioNTech, the German partner of Pfizer, according to the Washington Post.
The paper reported that U.S. stock futures fell, as Asian and European markets retreated. U.S. oil prices dropped below $70 a barrel, while gold rose and risk-sensitive currencies such as the Australian dollar weakened against the greenback. The 10-year Treasury yield also declined.
While the world focused on omicron, one prominent physician warned that people shouldn't forget about the still-troubling delta.
"The variant killing Americans right now is Delta," Dr. Ashish Jha, dean of the Brown University School of Public Health, wrote in a tweet.
Newsletter Signup
Stay up to date on all the latest news from Boston.com