COVID
Salem family hit hard by COVID-19 after dad, daughter, 12, intubated
"I'm really worried for my dad and my sister ... There's not really much that we can do for them right now."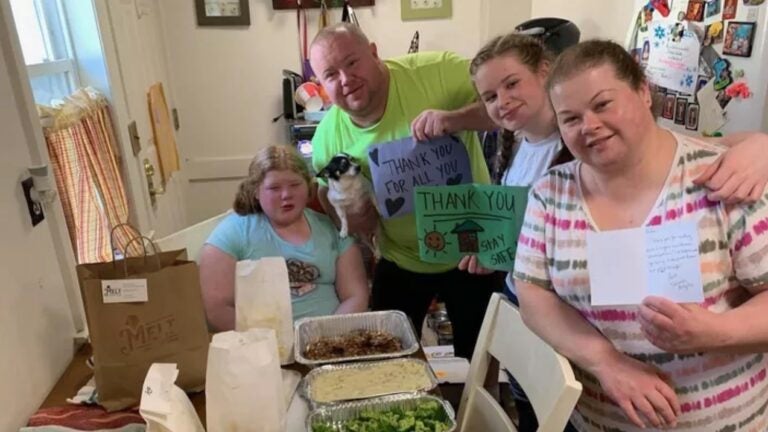 A 12-year-old Salem girl, Mikayla Decelle, and her dad are intubated at Massachusetts General Hospital after the whole family recently tested positive for COVID-19.
Kylie DeCelle, Mikayla's older sister and a high schooler, said she's worried about her dad and sister. Her mom, Erica, meanwhile, is at MGH, too, holding Mikayla's hand, according to WBZ.
"I'm really worried for my dad and my sister, but I'm also really worried for my mom right now and I really miss her," Kylie told the news station. "There's not really much that we can do for them right now, and I feel really bad."
Both Kylie and her mom, who is pregnant and expecting to give birth in February, were vaccinated against the virus, WBZ reported. Mike, Erica's husband and the girls' dad, promised to get vaccinated before the new baby is born, but hadn't yet. Mikayla, meanwhile, was scheduled to get her vaccine.
"Without them here, everything is so quiet," Kylie said, according to WBZ. "As much as my sister annoyed me, I really do miss them a lot."
Mike was rushed to the Salem Hospital in the middle of the night one night after having difficulty breathing. He was then transferred to the Mass. General ICU due to his low oxygen levels, according to a GoFundMe campaign set up to benefit the family. Then, he was sedated and intubated because he wasn't showing improvement.
Mikayla, meanwhile, was rushed to Salem Hospital on Thanksgiving. She was also taken to Mass. General and placed in its pediatric ICU unit due breathing difficulties. She was then intubated as well.
As of Tuesday around 1:30 p.m., the GoFundMe had raised just over $19,000 with a stated goal of $25,000.
Mike owns and operates a towing company by himself.
"During this time the tow company is not operating due to no extra staff," the fundraiser said.
Salem Mayor Kim Driscoll also shared the fundraiser on her Facebook page.
"Hoping and praying for a good outcome for this Salem family," she said.
Newsletter Signup
Stay up to date on all the latest news from Boston.com