COVID
Dr. Megan Ranney says travel bans for omicron variant are 'too little, too late'
"We're harming the very people that helped us discover this variant."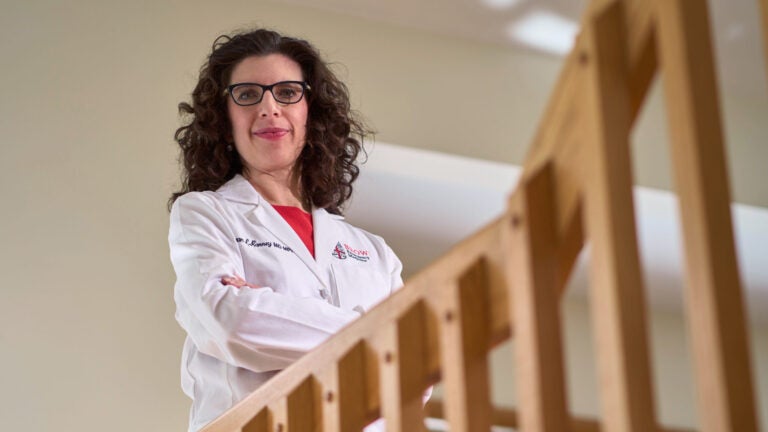 Dr. Megan Ranney said Tuesday that she sees "very little logic" behind the travel restrictions that have been instituted by the United States and other countries in response to the emergence of the new COVID-19 variant omicron.
The emergency room physician and associate dean at the Brown University School of Public Health told CNN the U.S. is not walking the fine line between overreaction and under-reaction in response to the new coronavirus variant.
"What would the correct type of reaction be? It would be preparing our population to be ready to go get tested, getting more first doses of vaccines in arms, making sure that everyone who is high risk — those who are age 50 plus, immunocompromised, have chronic conditions — making sure that all of them have boosters and reminding people that ventilation and masks, those mainstays of COVID-19 prevention that have been with us since the beginning, reminding folks that they still work against omicron," Ranney said.
The travel bans that have been instituted against South Africa, which first detected the new variant, and other countries are "too little, too late," Ranney said.
And there is "far too much panic" associated with them, she said.
"We're harming the very people that helped us discover this variant," Ranney said.
The emergency room physician said she doesn't buy the argument that travel bans will slow the importation of the new variant, since cases are already being detected across Europe and Asia.
"The other argument that I've heard is that vaccination rates are lower in Sub-Saharan Africa than in the rest of the world," Ranney said. "That's true. But first of all, we should be requiring vaccinations for anyone on international air travel, period. And second, that's our fault that in Sub-Saharan Africa only 8 percent of adults are vaccinated. We could be doing something about that."
With omicron, Ranney said it is important for all eligible adults to get their booster shot of a COVID-19 vaccine, particularly those who are at high risk for severe disease from the virus.
At the same, she said it is important for officials to turn a renewed focus toward ensuring equitable distribution of vaccines in the U.S.
"We have to double down on making sure that those who are at the highest risk have access to the booster, not just those who are the worried well and already have the ability to stay home, to work from home," Ranney said.
Massachusetts Gov. Charlie Baker said this week that his administration is working to increase the availability of COVID-19 vaccine booster shots across the state.
"We have about 800 sites that are currently available, and we may need to do more," Baker said on Monday.
Newsletter Signup
Stay up to date on all the latest news from Boston.com