COVID
With Omicron in Mass., 'people need to be very careful,' expert says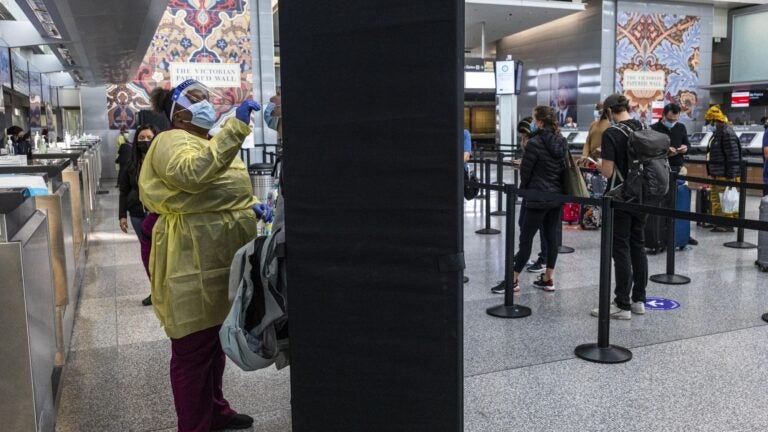 Public health experts in Massachusetts Sunday cautioned that holiday plans could be upended by the presence of the Omicron variant, as researchers race to evaluate the risk — and the effectiveness of current vaccines to combat the threat.
Both the World Health Organization and the US Centers for Disease Control and Prevention have called Omicron a "variant of concern." On Saturday, Massachusetts reported its first case involving Omicron, and officials urged people to protect themselves by getting vaccine shots, masking up, and following pandemic guidelines.
Governor Charlie Baker said late Sunday afternoon at a public event that the state is working to expand its capacity to administer vaccines and open more clinics in local communities for people to get shots. And he emphasized the importance of vaccinations and booster shots.
Read the full story on BostonGlobe.com.