COVID
As booster requirements grow, Anthony Fauci says it's a matter of 'when, not if' the definition of 'fully vaccinated' changes
Some colleges and employers in Massachusetts are beginning to require boosters on their own accord.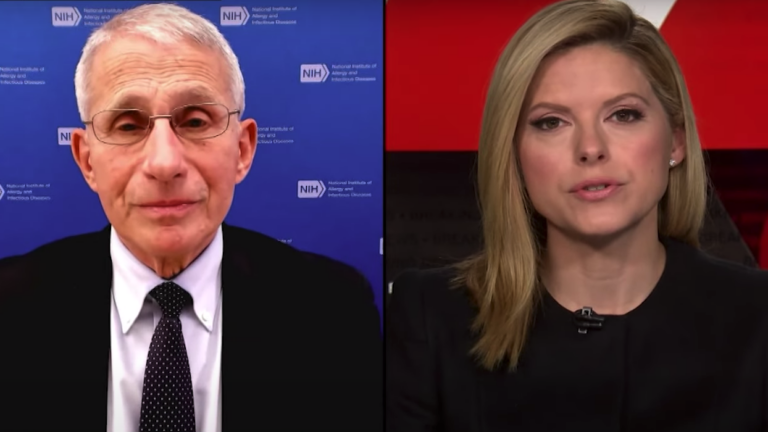 According to the Centers for Disease Control and Prevention, "fully vaccinated" against COVID-19 means 14 days after an individual received a second dose of the Pfizer or Moderna vaccines or a single dose of the Johnson & Johnson vaccine.
But with officials urging all adults to get boosters in order to fend off newer variants, Dr. Anthony Fauci says that definition will almost certainly change.
"It's gonna be a matter of when, not if," Fauci, the head of the National Institute of Allergy and Infectious Diseases, said Wednesday on CNN.
Emerging research suggests that additional vaccine shots may be necessary to address the initial vaccine regimens' waning protection, especially against more transmissible and elusive strains like the omicron variant. While two shots may continue to help protect most people from severe COVID-19, a study released by Pfizer found that its booster results in an additional 25-fold increase in antibodies.
Fauci said the additional shots "unequivocally and unquestionably" provide "optimal protection," though he doesn't see the government definition of fully vaccinated changing "tomorrow or next week."
Federal officials expanded booster eligibility to all adults just last month. And while 72 percent of American adults are "fully vaccinated," just 26 percent have gotten a booster, as officials work to meet increasing demand.
Fauci said the official definition of "fully vaccinated" is in some ways semantic, but important as a guidepost for the various vaccination requirements that employers, businesses, and other organizations have implemented.
President Joe Biden's administration has required federal workers, most health care workers, and employees at companies and organizations with more than 100 workers to be fully vaccinated by Jan. 18 or get regularly tested. And while the rule is currently blocked by courts, a change in the definition of fully vaccinated could portend a later deadline for boosters.
"That's the reason why it matters," Fauci said.
His comments come as a small but growing number of organizations move on their own accord to require boosters.
Last week, the University of Massachusetts Amherst became the first major university in the country to announce it would require students returning for the spring semester to get boosters once they're eligible. And in the seven days since, a handful of local colleges — including Bentley University, Boston College, Emerson College, and Smith College — have done the same.
TJX, the Framingham-based company behind TJMaxx, Marshalls, HomeGoods, and other national chains, also said this week that it will require booster shots for its office workers, including several thousand at its offices in Massachusetts.
Gov. Charlie Baker's administration has also said it plans to eventually require boosters as part of its vaccine mandate for state workers, just as the state of New Mexico and the NBA have done at the national level.
Fauci called the results of Pfizer's booster study "encouraging" Wednesday, though he noted that federal health officials are working with pharmaceutical companies to make "variant-specific" boosters to be safe. Still, he said preliminary data suggested that the standard booster "should hold us well."
Even before the emergence of the omicron variant, Fauci had said this fall that he believed the COVID-19 vaccine would ultimately be understood as a three-shot regimen, similar to the tetanus vaccine
Some health experts are less sure — especially with the emergence of omicron — predicting it will be more like a flu vaccine where the shots are typically recommended on an annual basis.
"If that becomes the case, then 'fully vaccinated' becomes a term that's sort of less useful, because there is no 'fully vaccinated,'" Stephen Kissler, a Harvard infectious disease researcher, told reporters on a conference call this week. "Basically, how recently have you been vaccinated becomes the question."
For now, however, the advice is pretty simple.
"As a public health person, I just say get your third shot," Fauci said. "Forget about what the definition is. I just want to see people be optimally protected."
Newsletter Signup
Stay up to date on all the latest news from Boston.com