COVID
'Action now': BU professor urges officials to act as local COVID wastewater data rises 
"It has NEVER been this high, even at last winter's peak."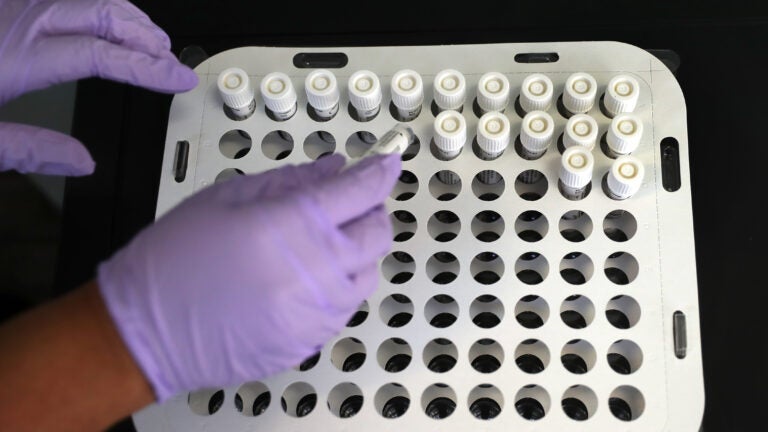 A Boston University professor is sounding the alarm as data tracking traces of COVID-19 in the area's wastewater indicates infections are going to continue to rise in the coming weeks.
Jon Levy, a professor of environmental health at the Boston University School of Public Health, said on Twitter that officials must take "action now" to address the surge in cases and direction indicated by the wastewater data.
"It has NEVER been this high, even at last winter's peak," he wrote. "And vax rates in MA are generally higher in Greater Boston. And this is likely before #Omicron."
The public health professor said the state is facing two choices. Officials can reinstitute indoor mask mandates, expand testing, and engage in an "all-out effort" for increasing boosters and vaccinations in vulnerable communities.
Or, they can do nothing, he said.
"And watch as [the] health care system is overloaded and families are devastated before the holidays," Levy said.
As COVID-19 cases have increased in recent weeks in the state, there has also been a rise in the number of people hospitalized with the virus.
According to the latest state data on COVID-19, 1,151 people were hospitalized with COVID-19 as of Monday, and 407 of those individuals were fully vaccinated when they contracted the virus.
As of Monday, 92 percent of all medical/surgical beds in Massachusetts were occupied, while 84 percent of intensive care unit beds were filled, according to the state. A month ago, those numbers were 88 percent and 77 percent, respectively.
"Hospitalizations are at [the] highest level since February, and today was the first day with 50+ deaths reported since March," Levy wrote on Tuesday.
The professor said the "good news" is that unlike in December 2020, Massachusetts has all the tools needed to bring the surge back down: vaccines that are effective, "powerful" boosters, readily available N95 masks, and at-home rapid tests.
"The question is whether we will make it easy for all to use those tools," he said.
In the face of the sharply rising cases and hospitalizations, Gov. Charlie Baker has implored all eligible vaccinated residents to get a booster shot and unvaccinated individuals to go get the jab.
This week in Boston, Mayor Michelle Wu announced the creation of a COVID-19 Advisory Committee. Officials said the city is focusing on increasing access to vaccination and boosters, expanding testing, enhancing health communication, and doubling down on prevention to handle the winter surge in cases.
Newsletter Signup
Stay up to date on all the latest news from Boston.com