COVID
William Hartmann, Michigan official who disputed election, dies at 63
About two weeks before Hartmann's death, his sister, Elizabeth Hartmann, wrote on Facebook that he was "in ICU with COVID pneumonia and currently on a ventilator."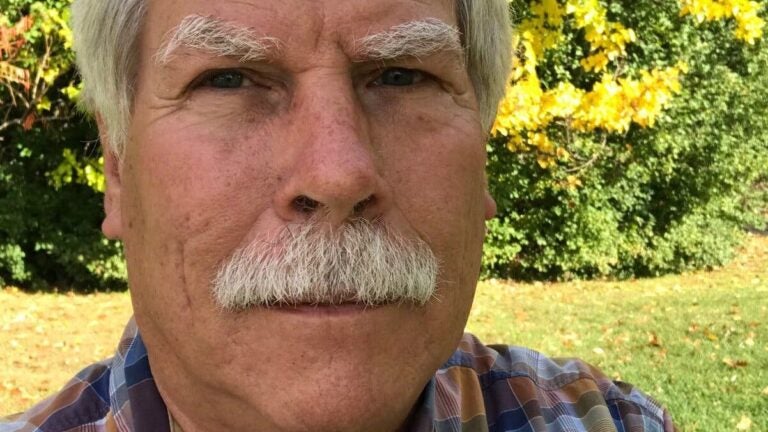 William Hartmann, one of two Republican election officials from Michigan who initially refused to certify the results of the 2020 presidential election in Wayne County, where Joe Biden had trounced Donald Trump, died Nov. 30 at a hospital in Wyandotte, Michigan, near Detroit. He was 63.
About two weeks before Hartmann's death, which was confirmed by the Michigan Republican Party, his sister, Elizabeth Hartmann, wrote on Facebook that he was "in ICU with COVID pneumonia and currently on a ventilator." Hartmann had been outspoken in his opposition to coronavirus vaccines.
He drew national attention after he and another Republican member of the Wayne County Board of Canvassers, Monica Palmer, refused to certify the election results. Biden had won the county, which includes the city of Detroit, with 68% of the vote, compared with 31% for Trump.
The two election officials pointed to minor recording discrepancies involving a few hundred votes, though the discrepancies had no effect on the outcome: Biden won the county by more than 330,000 votes. But their refusal to certify the results left the Wayne County board, made up of two Republicans and two Democrats, deadlocked. It also threatened to hold up the certification of Michigan's entire vote.
Their action, The New York Times wrote, "was a stunningly partisan move that would have potentially disenfranchised hundreds of thousands of voters from a predominantly Black city."
It also contributed to the chaos and confusion that spread across the nation as Trump became increasingly adamant in falsely asserting that he had actually won the election.
The two officials' stance prompted hundreds of outraged Michigan voters and civil rights activists to immediately hold a Zoom call and accuse the two of trying to subvert the election. A few hours later, Hartmann and Palmer certified the results and approved the official tallies.
But that led Trump to personally call them, The Associated Press reported, and shortly thereafter, the officials tried to rescind their votes certifying the results, saying they had been bullied into doing so. They were unable to change their votes back, however, and the Board of State Canvassers went on to certify Michigan's statewide results. Biden won the state's 16 electoral votes with 50.6% of the vote to Trump's 47.8%.
Hartmann was born Aug. 30, 1958, but little other information about his background is publicly available, and attempts to reach his family were unsuccessful.
On his Facebook page, he indicated a long involvement with the Republican Party. He listed his alias as "Taxed Enough Already" and called himself an "international man of mystery."
Hartmann described himself as the owner of the All In One Campaign, a collaboration of consultants who advise candidates on election strategy; the CEO and technical engineer at Synergy Services, which calls itself a consulting firm "with a focus on federal and state contracting, along with political consultation"; and the owner and CEO of Custom Renovation, a building renovation service, in Wyandotte.
As the Times reported during the election dispute, Hartmann had filled his Facebook page with false allegations and conspiracy theories that the 2020 results had been manipulated against Trump. He said that he was harassed after the Nov. 17 episode, that law enforcement officers had to escort him away from his home to safety, and that he did not emerge for a week.
"I was afraid that somebody might recognize me when I was out and want to beat me up," he told the right-wing news organization The Epoch Times last December. He said he had been pursued by the news media and had received more than 1,500 hate emails.
His sister began posting updates regarding his health on Facebook last month after he had contracted COVID. But she said she stopped once the news brought unwanted attention to her family.
"Bill is fighting for his life and why someone would want to use this time for their political vomit is disgusting and sad," she wrote. "My brother is a kind, giving, honest, outstanding man."
Online tributes called him a patriot and a true conservative.
Hartmann made it clear on his own social media accounts that he did not believe in COVID vaccines. He suggested that vaccine passports, showing proof of vaccination, were something out of Nazi Germany.
This article originally appeared in The New York Times.