COVID
Here are the 102 cities and towns in Massachusetts getting free rapid COVID-19 tests to give out
Local officials will decide how to hand out the tests, whether it be targeted outreach or public distribution sites.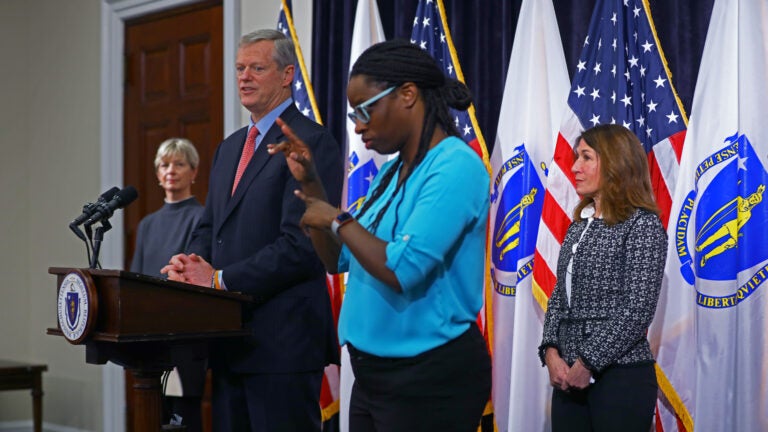 From Winthrop to West Springfield, more than a hundred cities and towns in Massachusetts are getting rapid COVID-19 tests to distribute to residents for free, under a state plan announced Monday by Gov. Charlie Baker.
According to the Baker administration, the 102 communities were selected because they had the highest percentage of families below the poverty line.
And state officials will begin divvying up and delivering the 2.1 million iHealth Labs rapid tests this week. As long as they prioritize low-income families, local officials can distribute the tests however they like, from targeted outreach to those most in need to public distribution sites.
Here's the full list of communities receiving the kits:
Adams
Amherst
Athol
Attleboro
Avon
Barnstable
Bernardston
Beverly
Boston
Bridgewater
Brockton
Brookline
Buckland
Cambridge
Charlemont
Chelsea
Chicopee
Chilmark
Clarksburg
Colrain
Dennis
Eastham
Erving
Everett
Fall River
Fitchburg
Florida
Framingham
Gardner
Gloucester
Granville
Great Barrington
Greenfield
Halifax
Hamilton
Haverhill
Hawley
Heath
Hinsdale
Holyoke
Huntington
Lawrence
Leominster
Leyden
Lincoln
Lowell
Ludlow
Lynn
Malden
Methuen
Middleborough
Milford
Millville
Monroe
Montague
Mount Washington
New Bedford
New Braintree
Newbury
North Adams
North Attleborough
Northampton
Norwood
Oak Bluffs
Orange
Orleans
Oxford
Palmer
Peabody
Peru
Pittsfield
Quincy
Randolph
Revere
Rockland
Rockport
Russell
Salem
Saugus
Savoy
Somerville
South Hadley
Southbridge
Southwick
Springfield
Stoughton
Taunton
Uxbridge
Wales
Waltham
Ware
Wareham
Webster
Wendell
West Boylston
West Springfield
West Stockbridge
Weston
Williamstown
Winchendon
Winthrop
Worcester
Newsletter Signup
Stay up to date on all the latest news from Boston.com