Business
Here's the list of indoor spaces where Boston will require proof of COVID-19 vaccination
From bars to bowling alleys.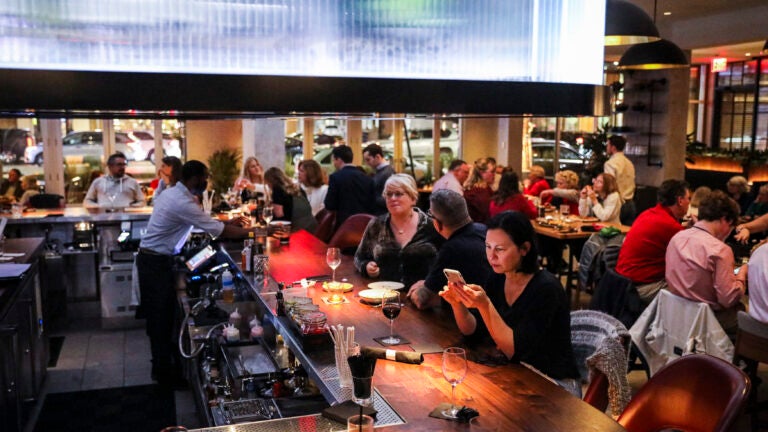 Boston Mayor Michelle Wu announced Monday that the city will begin requiring individuals to show proof of COVID-19 vaccination in order to enter certain indoor spaces, from restaurants to gyms to event venues.
The requirement will begin to take effect on Jan. 15, requiring individuals over the age of 12 to show proof that they've received at least one vaccine dose. Beginning on Feb. 15, they will have to show proof of at least two doses.
The phased-in policy will also expand to children as young as 5 in March and May.
Here's the list of covered entities:
Indoor dining:
The requirement applies to indoor portions of food service establishments offering food and drink, including:
restaurants
bars
all indoor dining areas of food service establishments.
The requirement does not apply to:
any food service establishment offering food or drink exclusively for off-premises or outdoor consumption
a food service establishment providing charitable food services, such as soup kitchens
Indoor fitness centers:
commercial gyms and fitness centers
yoga, pilates, barre, and dance studios
boxing and kickboxing gyms
fitness boot camps
indoor pools
other facilities used for conducting group fitness classes
Indoor entertainment and event venues:
movie theaters
music or concert venues
commercial event and party venues
museums and galleries
professional sports arenas and indoor stadiums
convention centers and exhibition halls
performing arts theaters
bowling alleys, and
other recreational centers
Newsletter Signup
Stay up to date on all the latest news from Boston.com