COVID
'Buckle up': Emergency room doctor on what you should know in the face of omicron
"This variant is crazy contagious."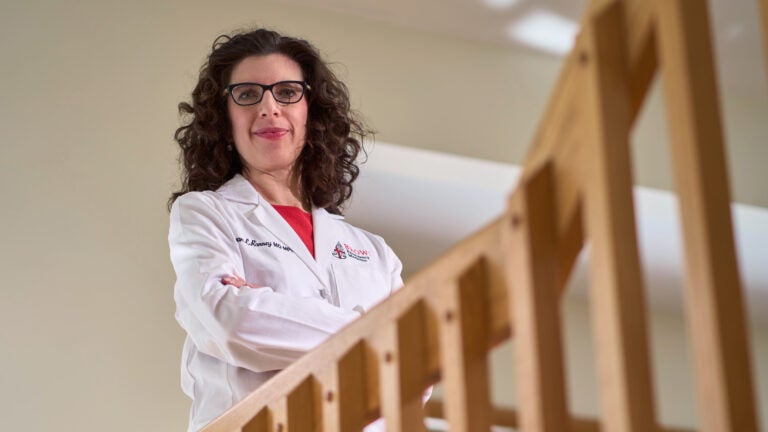 A Rhode Island emergency room doctor is urging the public to make "smart choices" in the coming weeks as the rapidly spreading omicron variant drives new COVID-19 infections across the nation.
The Centers for Disease Control and Prevention announced Monday that omicron has become the dominant variant of the coronavirus in the United States, accounting for 73 percent of the new cases in the country last week, showing an almost six-fold increase in the number of infections caused by the variant in just a week.
Dr. Megan Ranney, an emergency room physician and associate dean at the Brown University School of Public Health, addressed the update on Twitter, breaking down what the public should do to protect against the variant.
"This is way faster than most of us expected," she wrote. "This variant is crazy contagious — more than measles."
And for states where omicron hasn't yet taken over, like Rhode Island, she had a warning.
"God almighty," she wrote. "Buckle up."
Now is a good time to upgrade your mask to a high filtration face covering, Ranney said.
In addition to vaccination, boosters, and masks, the doctor said utilizing ventilation, rapid tests before get-togethers, and only gathering with individuals who are vaccinated and willing to get tested before events are all ways to stay safe through the holidays.
"Consider minimizing public interactions until the wave of infection crests — especially if you are immunosuppressed, elderly, or hoping to spend time with folks who are high risk for severe disease," she said.
She advised that anyone spending time outside their residence plan for when — not if — they become exposed to the virus.
Those preparations include knowing where to get tested three and five days after your exposure, quarantining if you haven't been vaccinated, and if you have gotten inoculated, staying away from vulnerable people and masking indoors until the results of your second test.
"If you do get infected: If you are vaccinated (especially if you are boosted) you will most likely only have 'mild' illness," Ranney said. "But mild is still not fun: have ibuprofen, chicken soup, and your doctor's [number] handy. Ideally have a pulse [oximeter], too. And if you aren't vaccinated, hold on tight."
Ranney warned unvaccinated individuals that treatments like monoclonal antibodies might not help, and that many hospital emergency rooms are already overflowing.
"Please, think again and take this chance to get your shot," she said.
The doctor also called on officials to make policy changes to help stem infections and prevent hospital systems from collapsing under the surge.
"Listen," she said. "There's a LOT we still don't know. But we all want to be able to celebrate the holidays — to not be sick. That requires some smart choices today.
Newsletter Signup
Stay up to date on all the latest news from Boston.com