COVID
Abraar Karan: Omicron variant makes transmission during brief interactions 'far more likely'
"You cannot wait to start using better masks."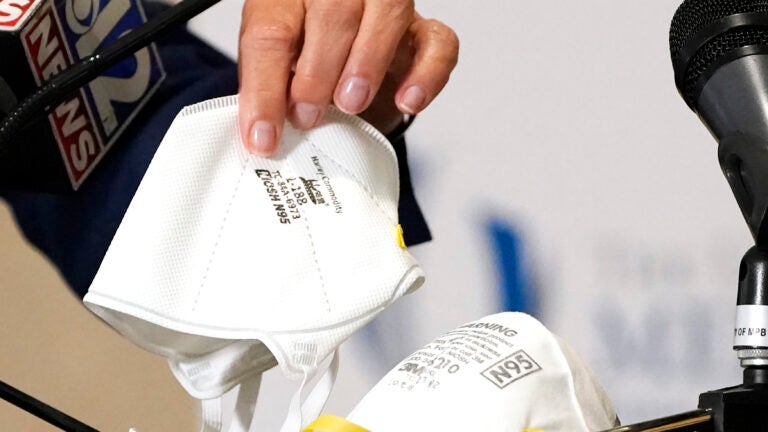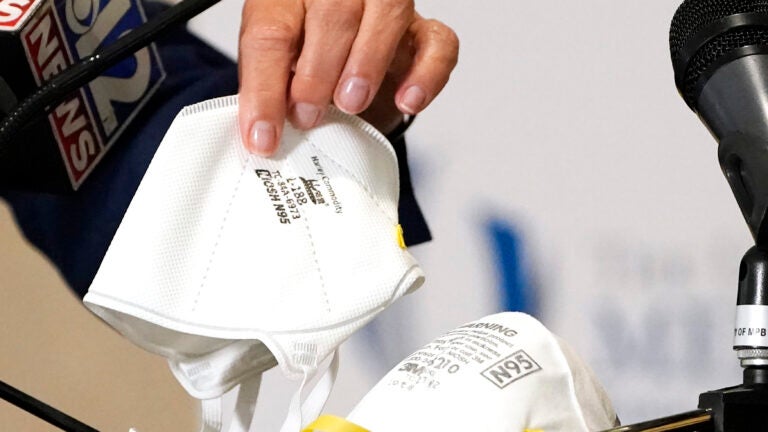 Dr. Abraar Karan has been urging people to wear "better masks" for roughly 18 months.
He did it during the first COVID-19 surge in the spring of 2020.
He did it last winter.
He did it as the delta variant began to ascend.
And now, as the omicron variant pushes COVID-19 infection rates to record heights and increases the load on an already-strained health care system, Karan says that upgrading your mask to a N95 or KN95 respirator is as important as ever.
In an interview Tuesday with New York magazine, the Stanford infectious disease doctor — and former resident at Brigham and Women's Hospital and Harvard Medical School — said the extremely transmissible omicron variant means it's "far more likely" that individuals could get COVID-19 from a brief interaction "like being in the grocery store for a few minutes or being face-to-face with somebody for a conversation."
While previous variants were generally not transmitted through brief contacts, health experts say the omicron variant has officially put the old "15 minutes within six feet" rule to bed.
"It changes my risk calculus," Karan told New York.
Even before as much was known about the omicron variant, Karan was sounding the alarm and urging people to get better masks. Not only are N95 and KN95 masks more protective, but research has found that cloth masks — such as face masks, neck gaiters, and bandanas — vary in their effectiveness at containing particles that are transmitted into the air when an individual exhales.
"You really need melt-blown polypropylene, which you find in surgical masks and N95s, to stop these small particles," Karan told New York.
"The material is basically melt-blown polymers, like polypropylene, which form this complex sort of webbing which is then electrostatically charged, and that pulls the particles in when you're inhaling and exhaling," he said. "Cloth masks are often just woven thread and other materials that don't have that design."
That doesn't mean cloth masks are useless, especially when multiple people in a space are wearing them.
Harvard exposure science professor Joseph Allen tweeted Wednesay that two people wearing 50 percent effective cloth masks equates to 75 percent combined efficacy.
"It's wrong to say these 'don't work'; correct to say they are 'less effective' than N95," Allen wrote, adding surgical masks also provide a large degree of protection, even if it's less than a higher filtration respirator.
Karan tweeted agreement with Allen's assessment Wednesday. Still, with many localities refraining from imposing mask mandates, he said the benefits of N95s and other high-filtration masks are more pronounced.
And with under-staffed hospitals struggling to handle the COVID-19 surge, he suggested widespread adoption of such masks would be a way to blunt omicron transmission without imposing the "circuit breaker" shutdowns others have suggested.
Although the majority of the population is vaccinated and early evidence suggests omicron causes milder illness, Karan wrote that the small percentage of hospitalizations from a massive number of infections could end up being a large burden for the health care system.
Better masks, he wrote, could be a quick fix.
"In a viral surge, time is everything, [especially] with exponential spread," Karan wrote. "It means you cannot reasonably vaccinate your way out. You cannot depend on test results that take days to come back. You cannot hedge on quarantining or isolating. You cannot wait to start using better masks."
Newsletter Signup
Stay up to date on all the latest news from Boston.com