COVID
UMass to require COVID-19 boosters for students, employees
The mandate will apply to 75,000 students and 18,000 faculty members.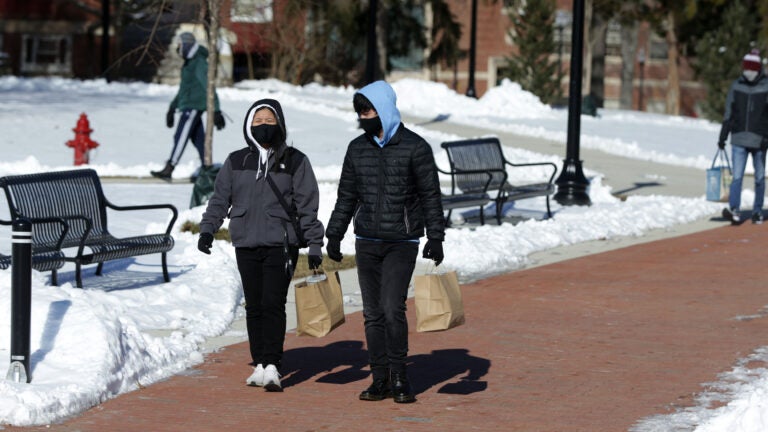 BOSTON (AP) — The University of Massachusetts is making COVID-19 vaccine booster shots mandatory for 75,000 students and 18,000 faculty and staff across all five of the system's campuses.
The flagship UMass campus in Amherst had previously announced a booster requirement there.
Students and employees were required to receive vaccines for the fall semester, which the university in a statement said resulted in nearly 100% compliance and COVID-19 positivity rates well below national and state averages across the system.
"Vaccination is the best defense against COVID-19," President Marty Meehan said in a statement. "The data are clear that vaccination protects us against severe illness and death."
More than 300 employees at the presidents's office are also required to get a booster shot as soon as reasonably possible after they become eligible, which is six months following the Pfizer and Moderna two-shot regimens and two months after the one-shot Johnson & Johnson single-shot, the statement said.
Employees who have been granted a religious or medical exemption from the vaccination requirement are exempt from the booster requirement.
The system has campuses in Amherst, Boston, Dartmouth and Lowell and a medical school in Worcester.