COVID
Even as Mass. reports record COVID-19 cases, wastewater data suggests uncounted infections are 'more substantial than ever'
"Even if a smaller percent of people with Omicron have symptoms, there are just so many more infected people that hospitals will face a bad crunch in the coming weeks."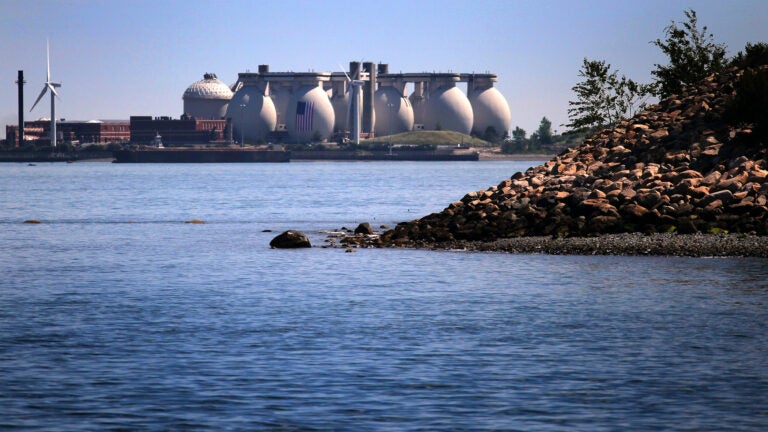 Massachusetts reported a record 27,612 new COVID-19 cases on Wednesday, more than 600 than the previous record.
And yet, in all likelihood, the real number is significantly higher.
As the highly transmissible if milder omicron variant runs rampant across the country, spiking COVID-19 samples from the Boston area's wastewater this week suggest that the true number of cases is far higher than the official count, which comes from positive tests that report to the Department of Public Health.
Biobot Analytics, the Cambridge-based company that collects the wastewater data, said Thursday that "undercounting is now more substantial than ever."
In fact, since early December, the Massachusetts Water Resources Authority has had to quintuple the y-axis on their chart to capture the exponential spike, which now dwarfs the previous surges in the spring of 2020 and last winter.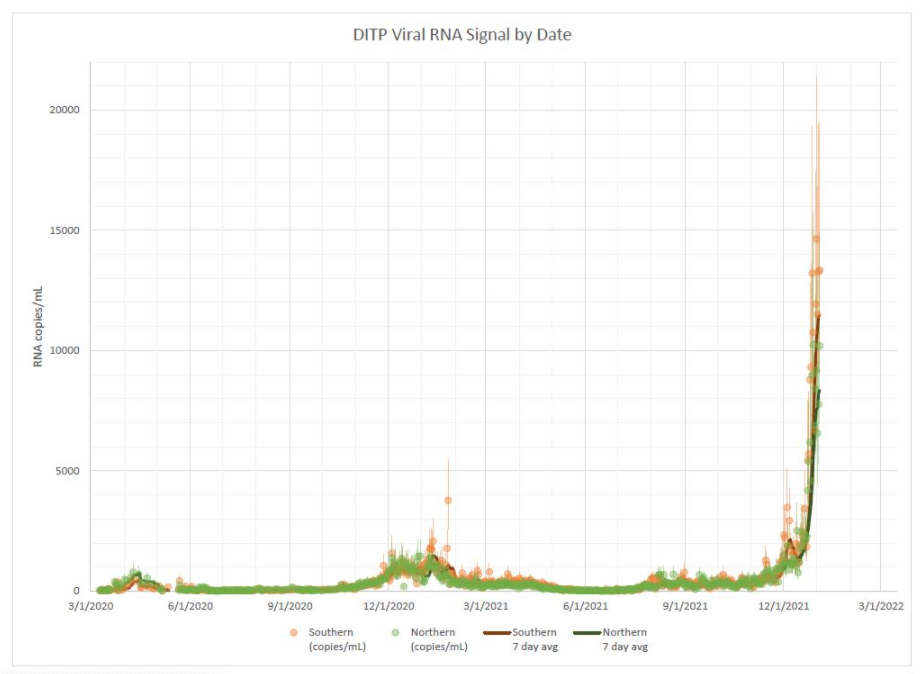 Casey McGinley, the chief of staff at Biobot, told Boston.com in an email that the latest data indicates that true case numbers in Boston and its suburbs are "much higher than it's ever been," though she declined to provide a definitive number.
"We can't say definitively what percentage of all infected people are getting counted as cases, but wastewater data does support that this percentage has gotten much smaller in recent days," McGinley said.
While it's a somewhat murky science, experts say that coronavirus samples taken from local wastewater facilities can provide a good window into spread that isn't being picked up by traditional testing.
And with the rise of at-home rapid antigen tests and the explosion of oft-mild omicron cases, the ratio of unreported cases is likely growing, according to Biobot.
"We've never counted every infected person as a case, but [wastewater] data show that the undercounting is now more substantial than ever," the company tweeted from its official account Thursday.
It's not only Boston.
Biobot says they're seeing "similar results across the country," suggesting that the more than half-million new COVID-19 cases the United States is averaging is also a big undercount.
There is somewhat of a silver lining to the news.
One of the reasons many cases are likely going uncounted in the official state reports is that people are either taking at-home rapid tests or aren't able to access a test, as high-capacity free testing sites grapple with overwhelming lines.
That part isn't exactly a good thing.
But the other factor — as emerging data shows that infections caused by the omicron variant are generally milder — is that many of the unreported cases may be asymptomatic. The infected person themself may not even notice. Especially for those vaccinated, the illness itself just isn't as big a deal for many who get it.
That said, the unprecedented volume of cases still means that more people — disproportionately those who aren't vaccinated and/or are older or have underlying medical conditions — will be hospitalized, even if it is a small fraction.
And with hospitals across the country already short staffed and straining under the weight of a nearly two-year-long pandemic, health care providers say the increase in COVID-19 hospitalizations is impacting their ability to treat other patients (hospitals in Massachusetts have been ordered to put off all scheduled non-urgent procedures due to the capacity crisis).
"If you are looking to get a hip replacement, if you are have some other procedure that has been bothering you but it's not an emergency, these are getting pushed back and we are seeing the ripple effects on everyone," Boston Mayor Michelle Wu told reporters at a press conference Wednesday.
The "bottom line," according to Biobot: "Even if a smaller percent of people with Omicron have symptoms, there are just so many more infected people that hospitals will face a bad crunch in the coming weeks. Get vax'd & boosted, and take a Covid test if you have symptoms or are exposed to someone sick."
Newsletter Signup
Stay up to date on all the latest news from Boston.com