COVID
Omicron now accounts for 95% of COVID-19 cases in Massachusetts
"One question we have is, will Omicron completely replace Delta, or will there be residual Delta?"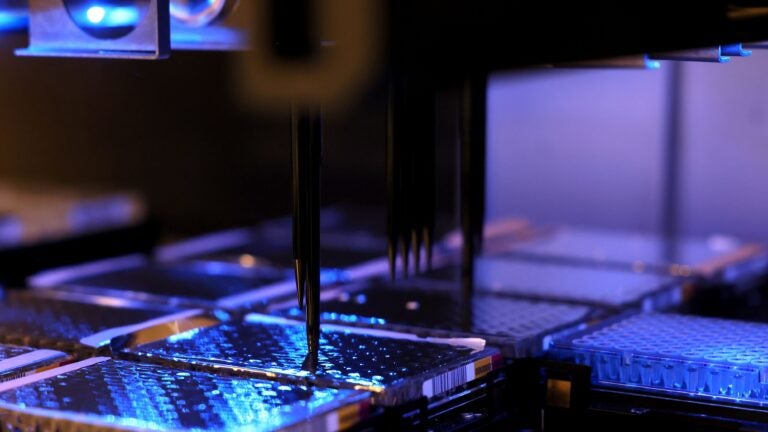 New data from the Broad Institute of MIT and Harvard shows Omicron has displaced the once-dominant Delta variant in Massachusetts. Omicron now accounts for 95 percent of the COVID-19 cases analyzed by Broad researchers through January 2, said Bronwyn MacInnis, director of pathogen genomic surveillance at the Broad.
That's up significantly from Dec. 23, when the researchers found that Omicron accounted for about 75 percent of the COVID cases in Massachusetts. "We have been over 90 percent Omicron since around Dec. 28th," MacInnis said.
Broad researchers have been using new technology, called mCARMEN, that allows them to greatly speed up the process, analyzing snippets of the virus for Omicron's fingerprint from a few hundred samples at a time. This method produces results in a day rather than the week or more that full genomic sequencing takes.
Finish the story at BostonGlobe.com.