COVID
Massachusetts will change how it reports COVID-19 hospitalizations next week
State officials will begin distinguishing between patients who were admitted because of COVID-19 and those who were unknowingly admitted with the virus.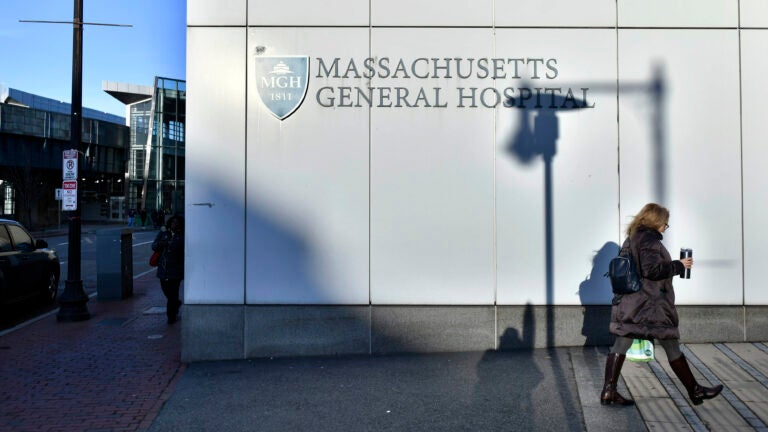 Massachusetts will soon differentiate between whether residents were admitted to the hospital "for" COVID-19 or "with" COVID-19 in the state's reporting data.
According to the Department of Public Health, beginning next week, hospitals will report whether admissions are "primary or incidental to COVID-19."
In other words, it will show whether patients were primarily hospitalized due to the severity of their COVID-19 infection or for some other reason (and then tested positive for COVID-19 at the hospital).
The change comes as the number of new daily COVID-19 cases in Massachusetts has spiked to record heights due to the omicron variant. The state has also seen the number of hospital patients with COVID-19 surpass the highest recorded number since last winter's surge.
However, state officials have indicated that a good portion of those COVID-19 hospitalizations are in the incidental category. As far back as October of 2020, Gov. Charlie Baker said that a "a significant number" of hospital patients with COVID-19 were admitted for "some other purpose," according to the State House News Service, which first reported the coming change on Thursday.
And especially now, with roughly three-quarters of Massachusetts fully vaccinated and the omicron variant showing to be milder than previous strains, some local doctors say the distinction will provide more "nuance" to the state's COVID-19 hospitalization numbers, even if it doesn't change the reality of the capacity challenges facing hospitals.
"A significant number of my COVID patients fell into 2 buckets: mild symptoms & discharged OR were admitted for non-COVID reasons BUT tested positive for COVID (all admitted patients are tested)," state Rep. Jon Santiago, a Boston emergency room doctor, tweeted earlier this week, though he added that it "shouldn't take away from the bed crunch we face."
"However, this all demonstrates that vaccines are working – and doing a hell of a job," Santiago said. "Recall that the vaccine's primary goal was to prevent severe disease – not prevent transmission. Most of us are bound to get COVID but the majority of people will escape severe consequences."
That doesn't completely alleviate complications for hospitals.
Dr. Ashish Jha, the dean of Brown University's School of Public Health, wrote this week that it was "more common" that patients with COVID-19 were admitted for other reasons and found out they had the virus at the hospital.
Still, Jha noted that some of the other conditions were the end result of COVID-19, and that caring for patients with the highly transmissible virus requires extra precautions that "slows everyone down from seeing other patients."
DPH officials declined to give a specific reason for the change.
The state of New York also made the same change to its COVID-19 hospitalization data reporting earlier this week. Gov. Kathy Hochul noted many "are not presenting themselves as severely." But again, she said the exponential spread of the omicron variant was still putting pressure on the state's understaffed hospitals.
"We're not in a good place, I'll be honest with you," Hochul said.
Newsletter Signup
Stay up to date on all the latest news from Boston.com