COVID
Company that runs COVID-19 testing site in Needham under investigation
Center for COVID Control is under investigation by multiple Better Business Bureaus in different states.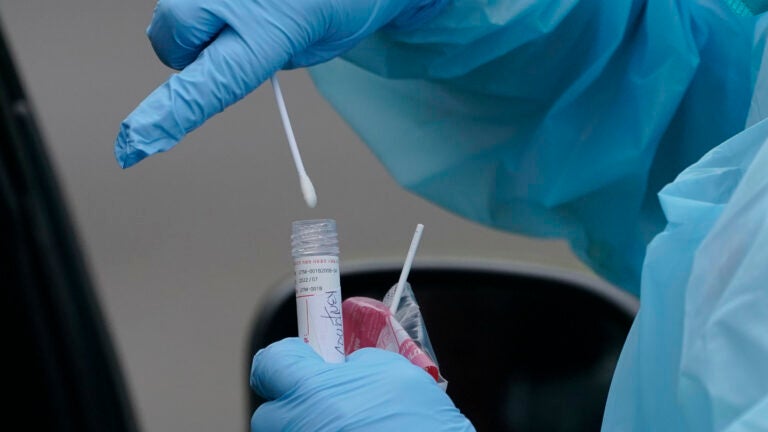 A COVID-19 testing business with a site in Needham has received an "F" ranking from the Better Business Bureau and is currently under investigation in another state.
The town of Needham has received many complaints about the Center for COVID Control, and the town has reached out to the state Department of Public Health and the Attorney General's Office about it, according to Boston 25.
"Town officials have become aware of complaints that persons who have submitted to testing at this site are receiving results days or weeks later than promised, or sometimes not at all," the letter from the town's attorney said, as reported by the news station.
While the company's website says it currently isn't offering PCR tests, it is offering rapid ones with results to be released by "the end of day." The company did not respond to a request for comment from Boston.com Wednesday.
But one Medfield resident told Boston 25 that she never received her results. Sandy Tam said she waited in line for two hours, and expected her results within three days. But they didn't come. Tam says she won't go back.
In Oregon, the state Department of Justice is investigating the company, which is based in Illinois, according to USA Today. There are sites throughout the country. Better Business Bureaus in Minnesota, North Dakota, Chicago, and Wisconsin are also investigating, the news service said.
"BBBs across the U.S. are receiving inquiries, Scam Tracker submissions, complaints, and reviews regarding various Covid-testing sites, including inquiries regarding Center for COVID Control," BBB spokesperson Sandra Guile told the news service.
Newsletter Signup
Stay up to date on all the latest news from Boston.com