COVID
Will Boston's vaccine requirement for certain indoor venues eventually require boosters? Here's what Michelle Wu said.
If and when the CDC changes its definition of fully vaccinated, the city of Boston might, too.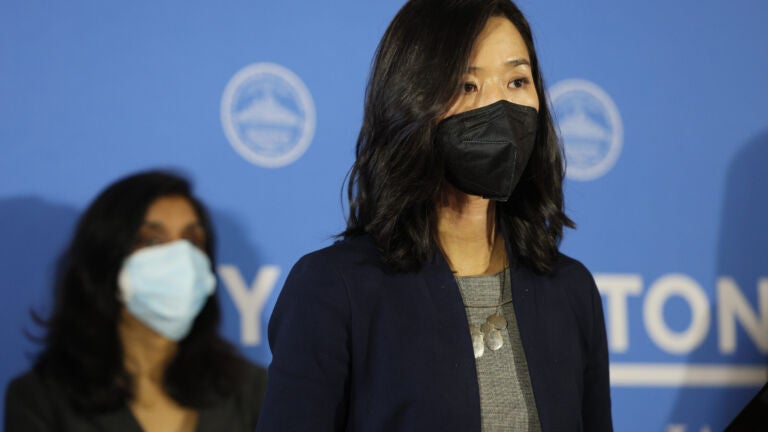 Boston Mayor Michelle Wu says the city's upcoming requirement that employees and patrons at restaurants, fitness centers, and other indoor venues provide proof that they've gotten the COVID-19 vaccine won't include booster shots.
At least for now.
During a WBUR appearance Thursday afternoon, Wu said the city is following the Centers for Disease Control and Prevention's definition of "fully vaccinated," noting that "as of right now" it does not include boosters.
"But we do know, as the months go by, your protection from vaccine — from the two doses — is very much supplemented by a booster dose as well," Wu added. "So we'll follow that closely."
Federal officials have said that the CDC's definition of "fully vaccinated" will, ultimately, change to include boosters — though the timeline is also unclear.
"It's gonna be a matter of when, not if," Dr. Anthony Fauci, the head of the National Institute of Allergy and Infectious Diseases, said last month.
Research has consistently shown that the additional shots significantly boost individuals' immune defenses against severe disease, and some experts, like Fauci, believe three doses will become the standard COVID-19 vaccine regime (that said, changing the definition of fully vaccinated would raise a number of longer-term questions).
For now, the definition remains two doses of the Pfizer or Moderna vaccines or a single dose of the Johnson & Johnson vaccine.
Under the Wu administration's "B Together" policy, employees and customers over the age of 12 at a host of indoor settings — including restaurants, gyms, and other recreational and event venues — will have to show they've gotten at least one dose of any of the COVID-19 beginning this Saturday.
And by Feb. 15, they'll have to show they've met the CDC's definition of fully vaccinated.
The requirement will also expand to children ages 5 to 11 on March 1, requiring them to show they've gotten at least one COVID-19 vaccine dose. By May 1, everyone over the age of 5 will have to show they're fully vaccinated.
The city's website also notes that the Boston Public Health Commission "may" require boosters at some undetermined date, a decision which would be made "in consultation with public health data and guidance from the CDC."
Newsletter Signup
Stay up to date on all the latest news from Boston.com