COVID
Salem girl, 12, home after two-month COVID-19 battle
Mikayla DeCelle spent time on a ventilator in Massachusetts General Hospital and is grateful to be able to walk.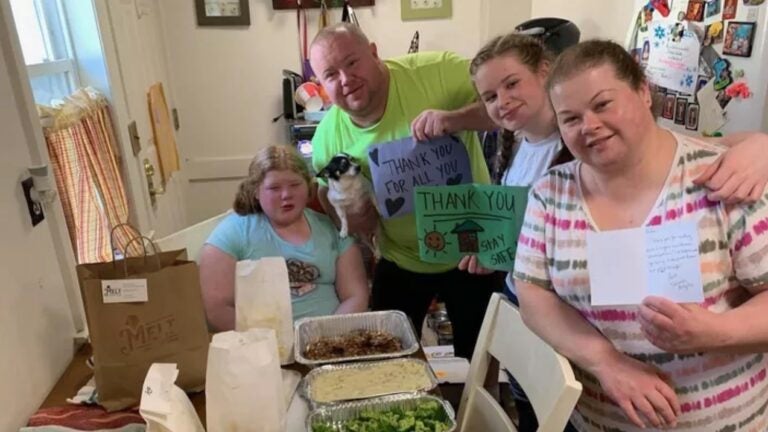 After eight weeks in the hospital, a Salem 12-year-old is finally home with her family following a difficult battle with COVID-19.
Mikayla DeCelle finally left Spaulding Rehabilitation Hospital in Boston on Wednesday,according to WCVB. Part of her battle included being on a ventilator at Massachusetts General Hospital.
DeCelle told the news station she's just happy to be able to walk.
"All my nerves were just, like, they weren't really working — my muscles — because I was in bed for so long," she said, according to WCVB.
Both Mikayla and her dad, Mike, were not vaccinated against the virus. Mike spent about two weeks on a ventilator and had to stay another week in the hospital to become strong enough to head to Spaulding.
The family first became sick in November. Mike's wife, Erica, who is pregnant, and his other daughter, Kylie, all tested positive. However, Erica and Kylie were vaccinated and didn't become as sick.
Mike had promised to get vaccinated by the time the new baby arrived. Mikayla was scheduled to get her shot, but hadn't gotten it yet when they all became sick.
Mike stressed the importance of being vaccinated.
"Two days of a sore arm or six weeks of being in the hospital and a couple weeks on the ventilator," he told WCVB.
Newsletter Signup
Stay up to date on all the latest news from Boston.com