COVID
A man claims a Boston hospital is denying his heart transplant because he's unvaccinated. Doctors say it's not that simple.
"Transplant teams have to make very difficult choices in selecting those who will receive the very scarce organs."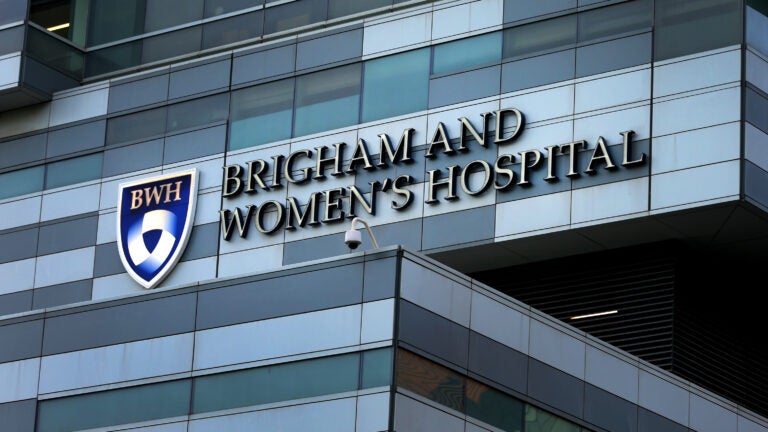 A man who is in need of a heart transplant is reportedly being denied the opportunity for the surgery due to not being vaccinated against COVID-19, according to his family.
However, Brigham and Women's Hospital, where the man is said to be hospitalized, said it's more complicated than that.
DJ Ferguson, 31, is a father of two, and decided he wouldn't get the vaccine due to potential rare side effects, according to WCVB.
"He's had intermittent heart issues, so that's why he's always informed himself against vaccines," Tracey Ferguson, his mother, told the news station. "He also knew that, traditionally, vaccines took years to be approved."
An online fundraiser gives more detail behind Ferguson's decision not to get the shot.
"Why deliberately put a high risk patient in harm's way with an unproven shot?" it says. "DJ's choice to refuse the COVID Vax is a protective measure allowing his own immune system to work for him, rather than taking the risks associated with a manufactured vaccine that has yet to be shown effective with a patient in his critical state."
But hospital officials, though they couldn't talk about Ferguson's case specifically due to privacy laws, said it's more complicated, noting that the road to a transplant is "often long because of the shortage of available organs compared to recipients in need."
"There are currently more than 100,000 candidates on waitlists for organ transplantation and a shortage of available organs — around half of people on waiting lists will not receive an organ within five years," the hospital said in a statement. "There is no candidate who is 'first on the list' since there are varying levels of priority for allocation of organs. Waitlists are everchanging and are based on many patient and donor factors."
When an organ is available, it has to be matched within a group of regional or national candidates, and matching it includes things like height, weight, and medical factors. Doctors also consider distance to a recipient, blood type, and organ size.
"Given the shortage of available organs, we do everything we can to ensure that a patient who receives a transplanted organ has the greatest chance of survival," the statement said. "Our Mass General Brigham healthcare system requires several CDC-recommended vaccines, including the COVID-19 vaccine, and lifestyle behaviors for transplant candidates to create both the best chance for a successful operation and to optimize the patient's survival after transplantation, given that their immune system is drastically suppressed. Patients are not active on the waitlist without this."
Daniel Wikler, an ethicist and professor of ethics and population health at Harvard's School of Public Health, explained the hospital's likely rationale.
"Transplant teams have to make very difficult choices in selecting those who will receive the very scarce organs, and requiring a COVID vaccine is reasonably related to that valid goal," he said in an email to Boston.com.
"I'm on record opposing the lack of a vaccine as a valid reason to deny a patient life-saving care in an ICU, in cases where all else is equal. But this isn't such a case (though Mr .Ferguson may believe otherwise)," he wrote.
"What's especially poignant about this case is that Mr. Ferguson has decided that 'he doesn't believe in' the vaccine, and at this point seems willing to pay for that 'belief' with his life," Wikler continued, citing published reports.
"I don't know why he doesn't believe in this vaccine, but if he's like many of those who are joining protests against the vaccine he may be someone who accepted other vaccines, in the past, without any complaint at all," Winkler wrote. "He has probably been vaccinated himself, and has enjoyed immunity to a number of devastating diseases that were common before vaccines were developed and widely deployed."
Newsletter Signup
Stay up to date on all the latest news from Boston.com