COVID
Yale epidemiologist: 'The pandemic is not over'
"Many of us are suggesting that we are not out of the woods, not by a long shot."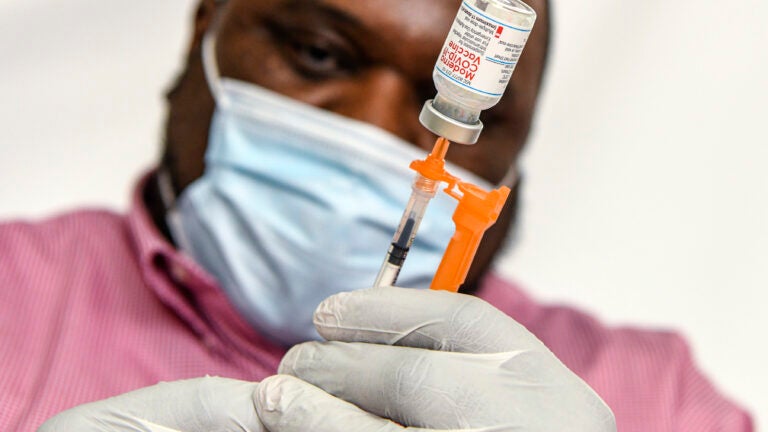 Even as restrictions are loosened across the country and the United States sees comparatively low COVID-19 case counts, one Yale epidemiology professor is seeking to remind people that we are not out of the woods yet.
Gregg Gonsalves, an associate professor of epidemiology at the Yale School of Medicine, took to Twitter on Wednesday to emphasize that, "the pandemic is not over" and express concerns that some people are minimizing the ongoing risks presented by COVID-19.
"Since mid-August, we've had 1000+ deaths per day in the United States," Gonsalves wrote. "That's a 9/11 mass death event every few days. That's 2 Boeing 777 passenger planes crashing every few days."
He said that on top of that, even once COVID-19 is no longer a pandemic, there are thousands who will suffer the after-effects, also known as long COVID, for months or even years.
Gonsalves said we can't rely on vaccines to single-handedly beat back the pandemic, rather a "vaccine-plus" strategy is needed.
He lamented the move in the United States toward thinking the pandemic is over, even as he acknowledged that people are "tired, frustrated, angry, want this pandemic to go away."
"We are lifting almost all mitigation efforts, have little funding left for much else," he wrote. "Politicians have been pitting people against public health mitigation efforts since the beginning of the pandemic, refused to put in place the needed social and economic support to help people survive."
Gonsalves said "COVID minimizers," or people who suggest that if you are vaccinated then the pandemic is functionally over for you, are wrong. He stressed that even if your own risk of hospitalization or death is low, you could develop long COVID or spread the disease to others at higher risk.
"Many of us are suggesting that we are not out of the woods, not by a long shot," Gonsalves wrote.
The professor said being proactive doesn't mean masks and a complete ban on large gatherings are needed forever. Rather, he said virus mitigation measures can be dialed up and down based on local circumstances.
"When cases are high, or surge is on the horizon, or you're among the unvaccinated or among those at high risk of disease, you up your game," he said. "Why? Because the goal is not to get COVID or give it to others."
Read his full thread below:
How prepared are you for the next COVID wave — or the next pandemic?
Newsletter Signup
Stay up to date on all the latest news from Boston.com