COVID
Epidemiologist Michael Mina: 'COVID is NOT over'
"It doesn't mean things are remotely close to OK nor that it's close to a time to move on."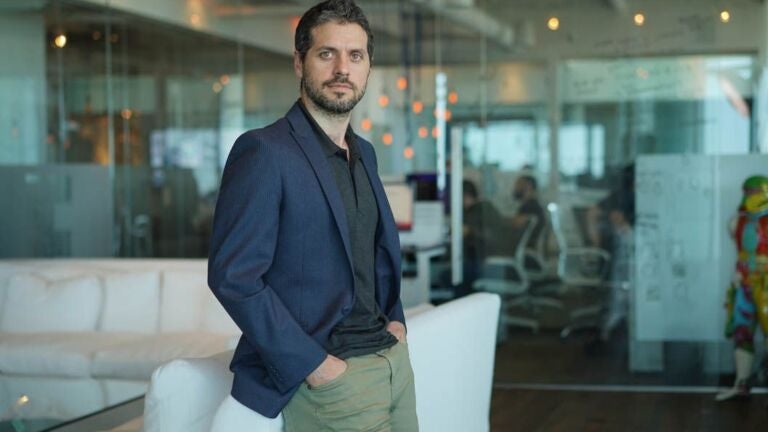 In many ways, the COVID-19 pandemic feels like it's improving — kids are headed back to school without a universal masking requirement from the state, and the FDA approved boosters that target the current most common omicron strain — but epidemiologist Dr. Michael Mina wants to clarify that were are not on a "COVID-19 off-ramp."
In the week beginning Aug. 25, Massachusetts reported 7,790 COVID-19 cases, with deaths increasing from 38 the previous week to 49, and the number of hospitalized individuals who are fully vaccinated increasing from 335 the previous week to 382.
Mina, chief science officer at eMed and a former assistant professor of epidemiology at Harvard's T. H. Chan School of Public Health, posted on Twitter that "SARS-2 isn't leaving us."
He said the idea of the pandemic off-ramp has been misunderstood. It's built upon immunity, understanding the virus, and reducing critical urgencies, but that doesn't mean COVID-19 is over.
Mina noted that the "defined pandemic" is behind us, but COVID-19 will continue to cause harm and death to many. Long COVID is another concern. And even though we're doing things to improve, the virus is not behind us.
It won't be for a long time, and we could still go backwards.
Mina said that most people's understanding of the word pandemic is "mis-aligned." Even when a virus exits pandemic status, it can't be thought of as over.
"It doesn't mean things are remotely close to OK nor that it's close to a time to move on," Mina said, suggesting that public officials, the medical community, and regular citizens have "much work" left to do limiting the spread of the virus, preventing new outbreaks, and building immunity levels.
Newsletter Signup
Stay up to date on all the latest news from Boston.com