COVID
Boston health officials urge caution as CDC raises Suffolk County to high COVID-19 risk
"Based on the trends, it is imperative that we all protect ourselves and others."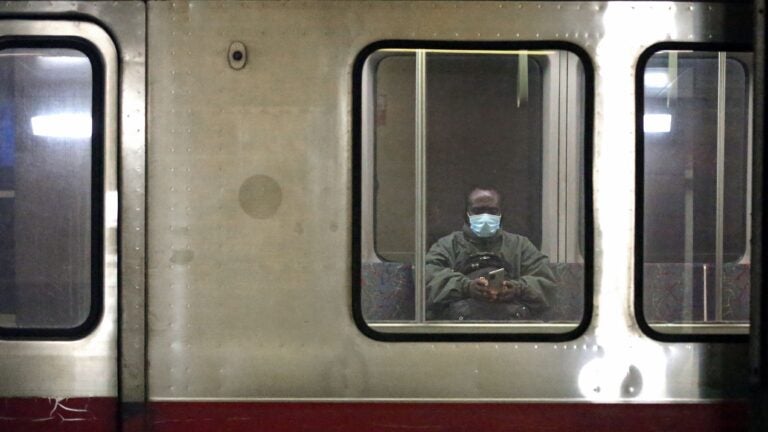 The Centers for Disease Control and Prevention has raised Suffolk County's community risk for COVID-19 from medium to high, prompting Boston officials to urge residents to take steps to protect against the virus as the city sees "concerning levels" of the respiratory illness.
As of Jan. 4, hospitals in Boston have reported 306 new COVID-related hospitalizations, representing an increase of 41 percent over the past 14 days, according to the Boston Public Health Commission. Meanwhile, as of Dec. 29, the concentration of COVID-19 detected in local wastewater has shown a 41 percent increase over the previous seven days and a 116 percent increase over the previous 14 days.
In the last week, several local school districts have moved forward with recommending, but not requiring, that students and staff wear masks for the first two weeks of classes in order to prevent the spread of the virus on the heels of holiday gatherings and travel.
"Based on the trends, it is imperative that we all protect ourselves and others," Dr. Bisola Ojikutu, Commissioner of Public Health and Executive Director of the Boston Public Health Commission, said in a statement. "I understand there's a very high level of pandemic fatigue, but the numbers speak for themselves. We should all be masking indoors, staying home when sick, and testing for COVID-19."
Ojikutu also issued a reminder that getting boosted and vaccinated remains the best way to protect against severe illness and hospitalization from the virus.
Suffolk County isn't the only part of Massachusetts listed by the CDC as at high risk. Franklin, Worcester, Middlesex, Norfolk, Bristol, Plymouth, Barnstable, Nantucket, and Dukes counties all are listed as at high risk by the federal agency, meaning officials recommend wearing masks in indoor public settings and on public transportation.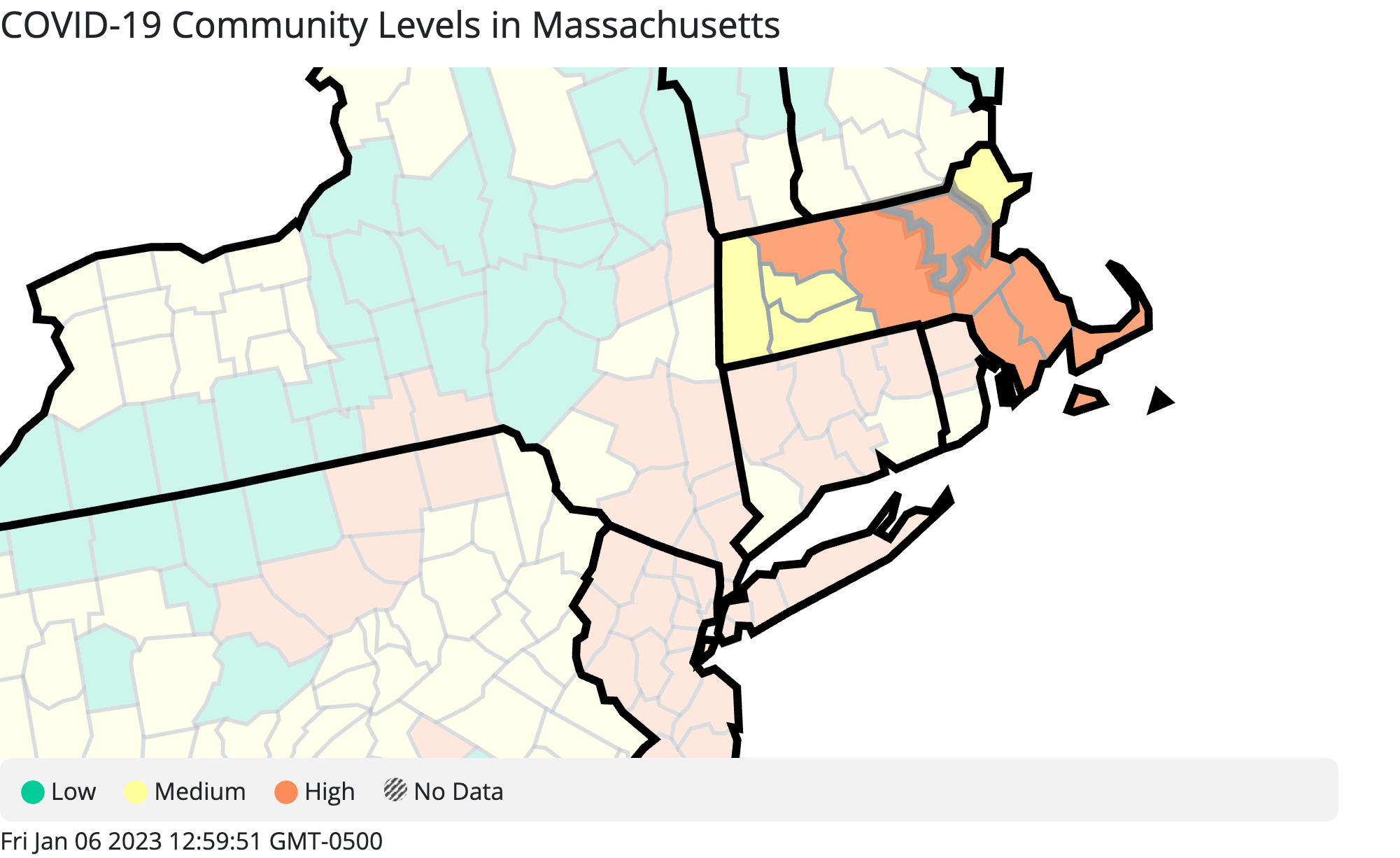 The CDC also recommends getting tested for COVID-19 if you are experiencing symptoms.
There remain several locations around Boston where residents can get their COVID-19 vaccines, flu shots, and PCR testing for coronavirus.
"At-home rapid testing kits are also available at these locations while supplies last," the commission said. "As part of the state's Vaccine Equity Initiative, BPHC is offering $75 gift cards to those who get a COVID-19 vaccine or booster while supplies last. All services are free and available for anyone ages 6-months and older. No appointments, IDs, or proof of insurance are needed."
The sites are:
BCYF Hyde Park, 1179 River St., Hyde Park : Open Tuesdays 12-8 pm and Thursdays 7 a.m.-3 p.m.
Lena Park Community Development Corporation, 150 American Legion Hwy., Dorchester: Open Sundays 10 a.m.-2 p.m.; Mondays 9:30 a.m.-5:30 p.m.; Wednesdays 12-7 p.m.; and Fridays 9:30 a.m.-5:30 p.m.
Josephine Fiorentino Community Center, 123 Antwerp St, Allston: Open Sundays 12-4 p.m.; Mondays-Wednesdays 9 a.m.-3 p.m.; and Thursdays 5-9 p.m.
Bruce C. Bolling Building, 2302 Washington St., Roxbury: Open Tuesdays-Saturdays from 12-8 p.m.
Boston City Hall, Haymarket Room 240 (2nd floor), 1 City Hall Square: Open Mondays 7 a.m.-1 p.m. and Wednesdays 12-5 p.m.
Newsletter Signup
Stay up to date on all the latest news from Boston.com