COVID
Boston launches COVID-19 wastewater surveillance program
Officials said the program will "enhance" the city's ability to respond to the "ongoing challenges" presented by the virus.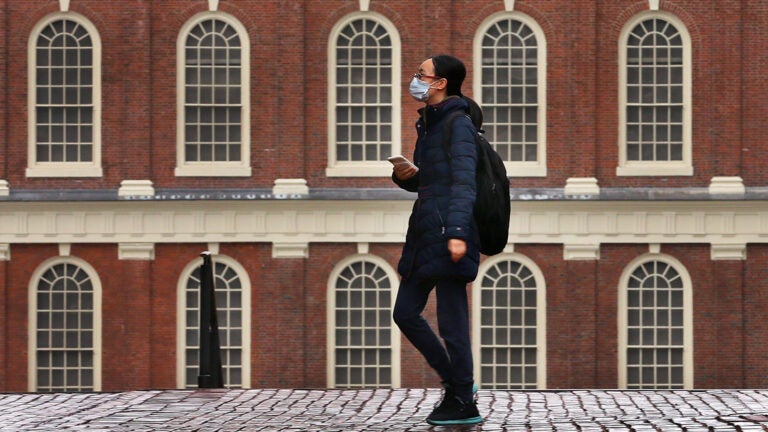 Boston is launching its own efforts to monitor levels of COVID-19 in the city's wastewater, a step officials say will boost their ability to respond to the ongoing challenges presented by the virus.
The move comes as city officials have raised concerns about rising cases and about the Centers for Disease Control and Prevention raising Suffolk County's community risk for COVID-19 from medium to high.
The Boston Public Health Commission said Wednesday the wastewater surveillance program will use samples gathered at 11 manholes across the city in order to get "more localized estimates" of how much of the virus and its variants are circulating across Boston's neighborhoods.
Having 11 testing sites at manholes in Boston's neighborhoods — Brighton, Back Bay, Charlestown, Dorchester, East Boston, Hyde Park, Jamaica Plain, Mattapan, Roslindale, Roxbury, and South Boston — will allow for a "detailed understanding of how COVID-19 is affecting different neighborhoods," according to the commission.
"This data will enable BPHC to respond to the COVID-19 pandemic with more precise interventions for communities with high or rising levels of virus," the commission said.
Previously, the city relied on the COVID-19 wastewater data generated by the Massachusetts Water Resources Authority.
The new program is being conducted in partnership with the Boston Water and Sewer Commission and Cambridge-based Biobot Analytics, which has also been working on the Boston-area surveillance program with MWRA.
"This exciting new wastewater surveillance program will enhance our ability to respond to the many ongoing challenges presented by COVID-19," Dr. Bisola Ojikutu, the city's commissioner of public health and executive director of the Boston Public Health Commission, said in a statement. "We recognize that COVID-19 continues to have a disproportionate impact within communities throughout Boston. Our goal is to use these data to inform our strategies and ensure equity in our responses."
According to the city, the wastewater samples will be gathered twice a week, with the data posted online.
The first report, posted on Wednesday, indicates that Boston's 7-day trend for COVID-19 levels in the city was stable, as of data through Jan. 4. The 14-day trend, however, was recorded as increasing 32 percent.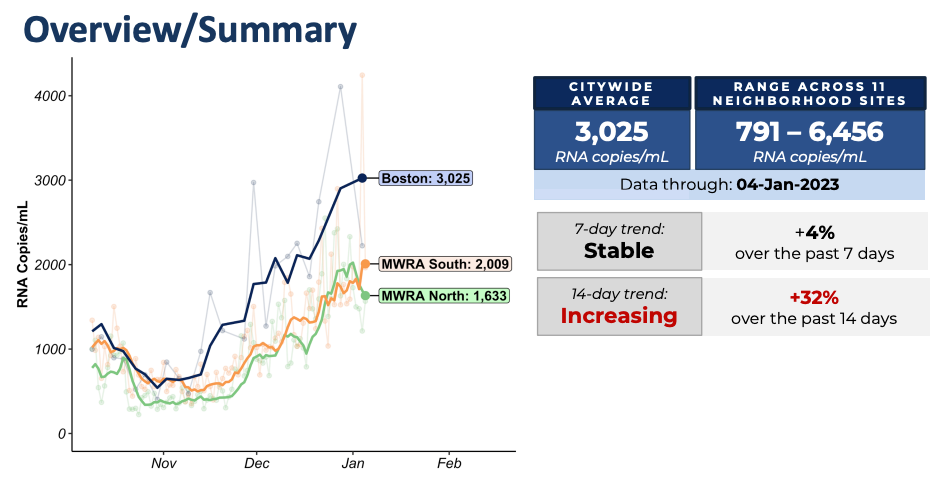 The report also compares the COVID-19 wastewater levels in Boston to those seen north and south of the city and provides a breakdown of the levels observed at the 11 neighborhood sites.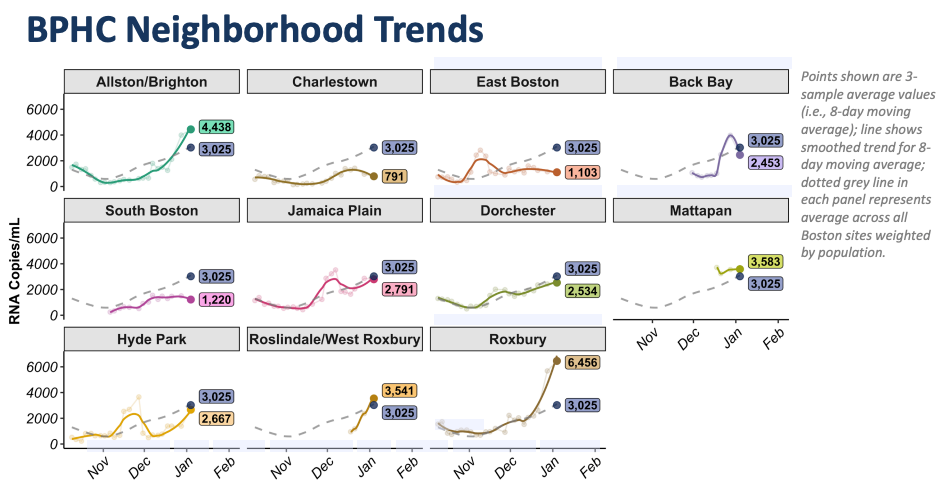 Newsletter Signup
Stay up to date on all the latest news from Boston.com