COVID
What infectious disease doctors want you to know as the COVID-19 pandemic enters its 4th year
"We don't really want to encourage additional infections."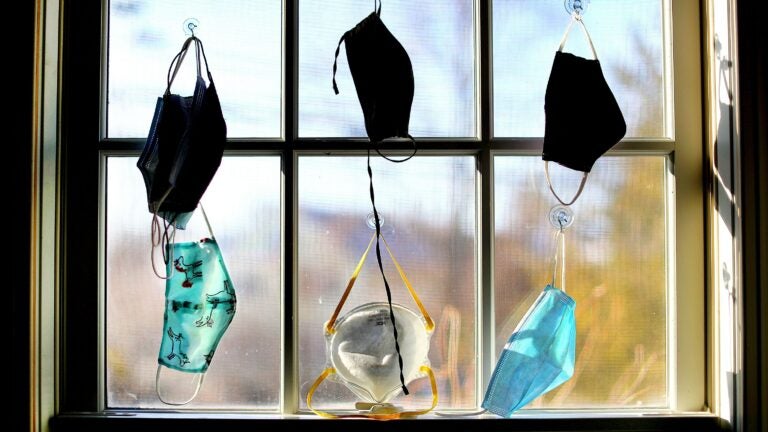 The trends for COVID-19 are looking more promising as January comes to a close, after a spike in cases and hospitalizations earlier this month prompted officials in the area to urge the use of masks in indoor public spaces to help prevent transmission.
The wave of cases even prompted some local schools, including Chelsea Public Schools and UMass Boston, to temporarily reinstitute mask mandates. (The schools have since switched those masking requirements back to strong recommendations.)
The now-ebbing wave of infections is a promising development as Massachusetts and the rest of the nation also appear to be seeing the threat of the feared "tripledemic" fading, as numbers for the flu and RSV, which peaked before the new year and put a strain on hospitals, are seemingly on the decline.
But even as the trends for COVID in the Boston area show encouraging signs of continuing downward, public health officials and infectious disease doctors are warning that the risk of transmission and infection remains — and will continue to be present as the pandemic enters its fourth year.
"All of our metrics are currently trending in the right direction," Dr. Bisola Ojikutu, the city's commissioner of public health and executive director of the Boston Public Health Commission, said in a statement on Monday. "But it is important to remain vigilant. Nationally, hundreds of people still die from COVID daily. I encourage everyone to get boosted, test for COVID-19, access treatment if positive, wear masks indoors and stay home if you are sick."
Below, infectious disease experts on what the public should know — and look out for — as the pandemic, which has killed more than 1 million Americans since it began and continues to see thousands dead from the virus each week, unfolds for its fourth year.
Where do things stand and how are they different from last year?
A year ago, the omicron variant caused an unprecedented surge in cases and a spike in hospitalizations. In Boston, both masks and proof of vaccination were required for indoor public spaces in an effort to stem the spread of the virus.
Even though cases and hospitalizations again climbed this winter — driven in New England by the XBB omicron subvariants — and the Centers for Disease Control and Prevention for a time designated several Massachusetts counties as being at high risk for community transmission of COVID, infectious disease doctors who spoke with Boston.com said that the lower level of cases, hospitalizations, and deaths even in the face of a more transmissible variant reflect some differences for where the pandemic is compared to when omicron hit last winter.
Dr. David Hamer, an infectious disease doctor at Boston Medical Center and professor of Global Health and Medicine at Boston University Schools of Public Health and Medicine, said the biggest difference is that a lot more people have been infected by COVID or have been vaccinated — or both.
"So that the level of immunity, the population level immunity, is much higher, so that the risk of severe disease and hospitalization is reduced," he said. "We also have a lot more treatments available. We have oral treatments, like Paxlovid, to help really blunt, shorten the duration of viral symptoms, shorten the duration of viral shedding, and ideally in those who are at risk, prevent hospitalization."
Those three things have made it so that when infections do occur, most people can experience milder cases, resulting in the benefit that even though the Boston area has seen high levels of transmission in January, there have been fewer deaths. Hospitals also saw a much lower level of ICU bed use compared to last winter's surge, Dr. Cassandra Pierre, an infectious disease physician and associate hospital epidemiologist at Boston Medical Center, said.
But even with those differences from last winter, public health officials and doctors have been urging people to mask up in public indoor settings, ensure they are fully vaccinated and boosted, and to get tested for COVID if they are experiencing symptoms.
As it stands, when there's a lot of virus circulating, Hamer and Pierre emphasized that individuals remain at risk from having anything from a very mild infection to having a case that could be days of fatigue, fever, cough, or something serious that could result in missing school or work.
"There's a risk," Hamer said. "I think the most important thing for people, who are either themselves vulnerable because of underlying medical conditions or age or they're living with somebody who fits that category, [is] that they need to be very careful to try and avoid infection. And to end up avoiding infection means being really cautious with being in public places, going to gatherings with friends and family. And then if there's a need to be in these places, making sure they're wearing an effective mask."
Pierre said people should continue to think about "safeguarding" their health as much as possible.
"We don't really want to encourage additional infections," she said.
Not only do there continue to be individuals who are medically vulnerable to severe infection, she pointed out that there remain communities that are at higher risk for the virus.
"[They are] more vulnerable by virtue of being in systemically marginalized communities that are undervaccinated or have poor air quality and ventilation, where people can't take sick days off, where people can't physically distance, where they live in multigenerational households that precipitates transmission more efficiently within that household," she said.
Those public health risks still need to be remembered whenever COVID levels rise and officials ask residents to mask up, she said.
During times where there's a lot of transmission, Hamer said people should be "seriously considering" wearing a mask on the T, buses, and airplanes.
"I'm still encouraging people to do that, and I'm still doing it most of the time," he said.
Pierre also noted that even for those who think of themselves as being healthy and at low risk, infectious disease experts are still trying to understand who gets long COVID, who doesn't, and the symptoms they experience.
"The threat of long COVID continues, and that is also something that is not negligible," she said. "There are people who have been diagnosed with long COVID who can tell you this is something they would not have wished on their worst enemies."
Hamer stressed that the virus has continued to evolve and become more transmissible and more resistant to the immune response. He pointed to the XBB.1.5 omicron subvariant as an example, which, though it doesn't appear to cause more severe disease, does appear to have been evading immune responses.
That means that you could have had omicron a year ago or BA.5 four months ago and you're still at risk for becoming infected now, according to Hamer.
"The virus has continued to evolve and that presents a challenge to us," Hamer said.
So what does that mean as the pandemic continues?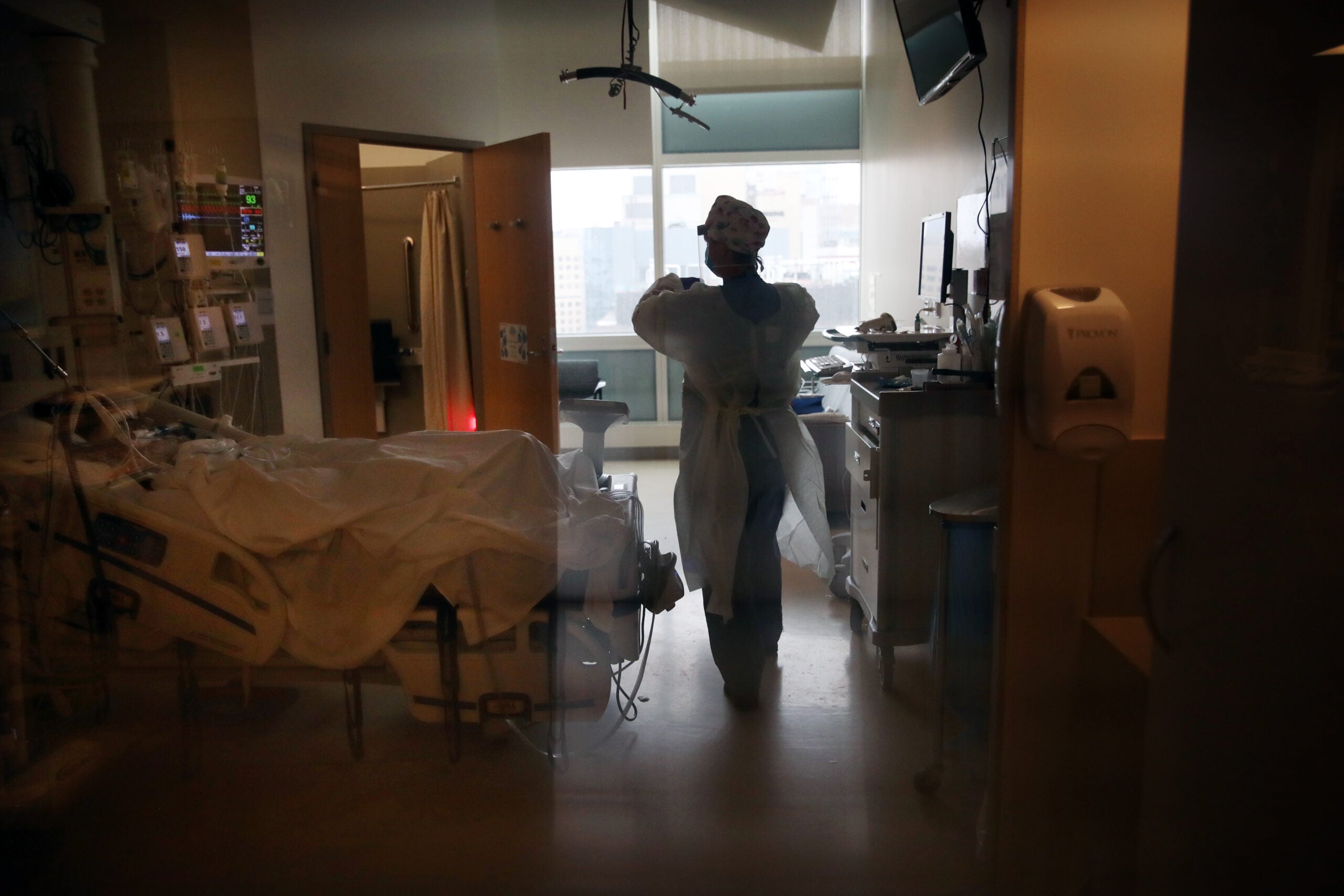 As the pandemic stretches into its fourth year, both Pierre and Hamer recognized that there is fatigue, or even apathy, about wearing masks, even when officials are urging people to do so amid a rise in cases.
"I don't know what the human capacity for continuing to sustain behavior that feels unnatural or abnormal is, but whatever it is, many people feel like they have exceeded it long ago," Pierre said.
But in addition, she said there seems to be other factors that make it difficult for people to adopt the measures that are known to work in preventing transmission of the virus.
One, she said, is that better dissemination of information is needed when cases and risk levels rise since there are clear "information deserts" that aren't being reached.
"We need to be sure that people are getting this message and they're getting it in a way that they can understand what the numbers are, what they signify, and what is being asked of them and why," Pierre said.
Second, Pierre said communication needs to be clearer that when cases rise, people will be urged — if not asked — to wear masks again.
"Some public health officials were very intentional when mask mandates were initially repealed to say, at this time we're repealing, but we want you to understand that there will be times when we will need to put the masks back on," she said. "And the messages of those individuals were not as amplified as they could have or should have been."
Continuing to improve communication and address the fatigue remains important even with the positive strides made during the pandemic because the consequences of having a high level of COVID-19 transmission in a community remain very real, even if the state of things is better than a year ago, Pierre said.
Namely, high levels of transmission put a strain on a very stressed, and in some cases, fractured health care system, she said. It adds to the already long wait times in emergency rooms and makes it impossible to find impatient beds for hospital admissions, whether for COVID or other reasons.
It can also result in surgeries, whether they are routine or not, being postponed.
"People are trying to mitigate that as much as possible, but we're coming off a few years where we've seen people's cancer progress, people's intractable pain worsen, and people really need these procedures," Pierre said. "So any preventable infection, really, helps the system to function and helps to improve overall community health. We as individuals don't operate in a vacuum, as much as we'd like to think that we do."
COVID is not over, she and Hamer emphasized.
"I want people to understand that what we're asking people to do is both for a public health benefit, preventing medically or societally or systemically vulnerable individuals at high risk of infection," Pierre said. "But there's still an individual benefit here, even if you're vaccinated, even if you've had COVID recently. And that is it keeps you healthy and it keeps you in your life, with the things you want to do."
What are they watching out for as the pandemic continues?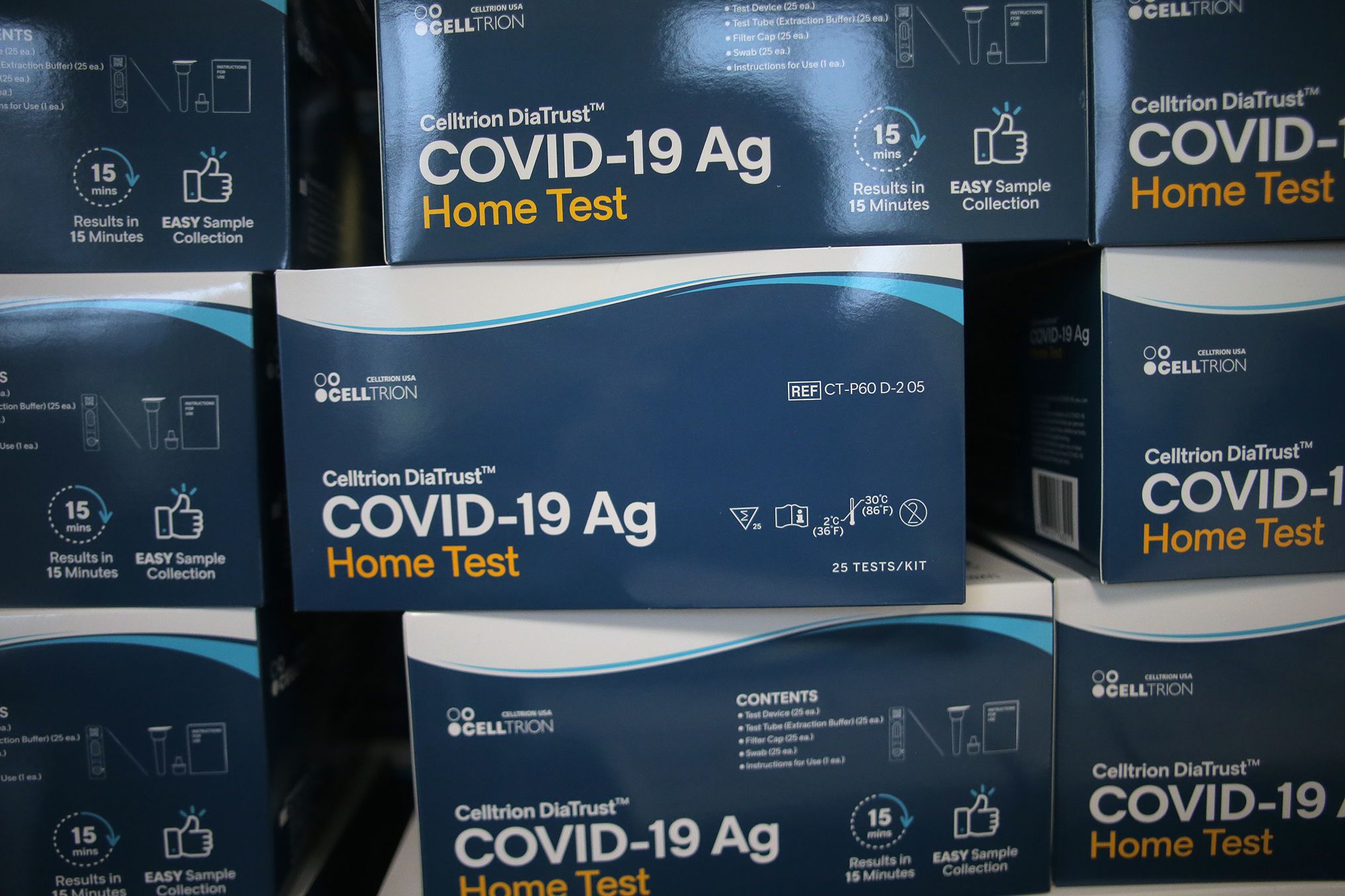 In 2022, the waves of COVID were seen not just in the fall and winter, which Hamer said indicates the virus hasn't yet fallen into a seasonal pattern like the flu or other respiratory viruses.
"I think in this year, 2023, [it] will be important to watch and see if after this current [increase], we have no more until the fall, that would be fantastic actually because we could have life a little more normal," he said. "But it wouldn't surprise me if we had some other variant pop up in the spring and summer and that we have another wave during another off time of the year — off time for what is classically respiratory season."
Given the way COVID has continued to mutate, Hamer said the concept of herd immunity, which typically occurs when a large portion of a population becomes immune to a disease, making person-to-person transmission unlikely, is not working.
"Classically, with immunity, you get a disease, you can only get it once, you can't get it again, and then you get to a certain level of protection in the population and it just sort of stops circulating," he said. "This virus keeps changing and evading the immune response so that you can get it again."
But that said, the infectious disease doctor said that it is still good that a lot of people have gotten some degree of immunity from vaccination or natural infection because it means that even if they continue getting infected, they'll have milder cases.
That doesn't mean that infections of COVID still can't be bad or hit people hard, he noted.
"There's still going to be people who are vulnerable," he said.
For the foreseeable future, knowing that the virus has surprised in the past, Pierre said at the very least the public should understand that preparing for COVID should be part of everyone's seasonal preparedness plan.
It is reasonable, based on previous years, to expect that there will be increases of COVID every winter, she said, even if it remains unclear if waves will continue to appear throughout the year in other seasons.
Taking that into account, it's not unusual, she pointed out, for parents to stock up on tissues, cough drops, and cold medicine headed into the fall and winter, the respiratory viral season of which COVID is now a part.
"We need to make sure we have our COVID tests ready and our masks at the ready and keep an eye on the COVID transmission report, maybe not as frequently as you do the weather report," she said. "There is an expectation that in addition to COVID, flu, RSV, other infections will peak at this time. So the strategies that we use for COVID are the strategies that we can use for those other respiratory infections."
Pierre said she remains concerned about how immunocompromised individuals will continue to be impacted by the virus. It doesn't help, she said, that the existing crop of monoclonal antibody therapies are not effective against the current omicron subvariant.
Better preventive agents and therapeutics continue to be needed, she said.
"I'd really like to see the development of monoclonal antibodies for the purposes of prevention," she said. "As far as treatment goes, I think we have really good treatment with our antivirals, with Paxlovid and remdesivir. It'd be great to have even more options available, so that people who have underlying conditions or take medications that are contraindicated for use with Paxlovid, can have alternative options."
Because the transmission of COVID-19 isn't looking like it will stop anytime soon, Hamer said one of the questions he's asking now is whether it will be necessary to start having an annual booster, similar to the bivalent booster, that targets the dominant circulating variant, a tactic already used in developing the annual flu vaccine. (This week, the Food and Drug Administration outlined such a strategy for COVID vaccines.)
The concern remains as the pandemic goes on, Hamer said, that exactly how the virus could continue to evolve remains unknown.
The best case scenario is that the virus will continue to pop up periodically and cause mild illness, even if it's maybe more transmissible, he said.
But there is still a worst case scenario that the virus evolves to be more pathogenic and cause more severe disease, and death, again.
"[That's] more on the doomsday side of predictions," he said.
If an explosive outbreak causing more severe disease occurs, Hamer said he'd want to see mask mandates return. But in the meantime, in the face of what are likely to be periodic increases of cases, he said the decision to wear a mask, or not, based on the recommendations of public health officials or experts needs to be up to individuals.
"I think strongly encouraging is probably all we can do and then the individuals need to decide what their level of risk is," he said. "And clearly a lot of people aren't worried."
Newsletter Signup
Stay up to date on all the latest news from Boston.com