COVID
'3 test positive for coronavirus after Biogen meeting': 3 years later, the COVID headlines from March 2020 seem surreal
On the anniversary of the state of emergency in Mass., time has not washed away just how bizarre the pandemic's earliest days were here in Boston.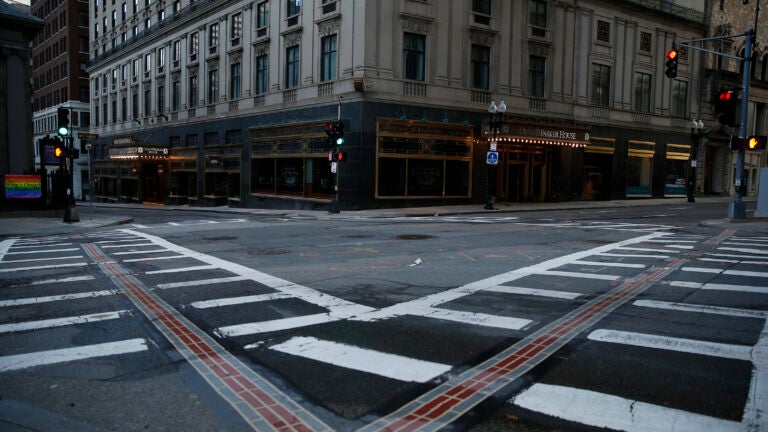 More on Covid remembrance:
Three years ago this Saturday was the day that severed us from what you may now joke with your co-workers — perhaps during one of your three days in the office each week — as "the before times."
March 11, 2020 was the day that changed everything.
That morning — one day after Gov. Charlie Baker declared a state of emergency as COVID-19 cases rose in Massachusetts — Dr. Anthony Fauci told Congress the COVID-19 outbreak was about to get worse. Less than two hours later, the World Health Organization declared the crisis a global pandemic.
By the evening, actor Tom Hanks announced he entered quarantine after testing positive for the strange new virus while shooting a movie in Australia, and by 8:39 p.m., the NBA had suspended the rest of its 2019-2020 season.
If this reporter had to guess, those are some of the fundamental moments you conjure up when someone mentions that March, now three years removed.
There are also likely some memories of aimless walks around your neighborhood, a parade of virtual calls with friends and family, a binge-a-thon viewing of Netflix's "Tiger King," and maybe — just maybe — a looming sense of chilling dread.
Remember that?
What we choose to remember, or even what we can remember, is quite strange. And, as time has revealed, how we remember what's happened can be something else entirely.
As we roll into another March, a look back in the archives finds the headlines from that time are still staggeringly surreal.
Here's how it all unfolded:
Tell us how the pandemic impacted you
Newsletter Signup
Stay up to date on all the latest news from Boston.com