COVID
Judge dismisses BU student lawsuit over 2020 shift to online learning
The students had argued that BU breached its contract with them when it held onto their tuition and fees after going remote in the early days of the pandemic.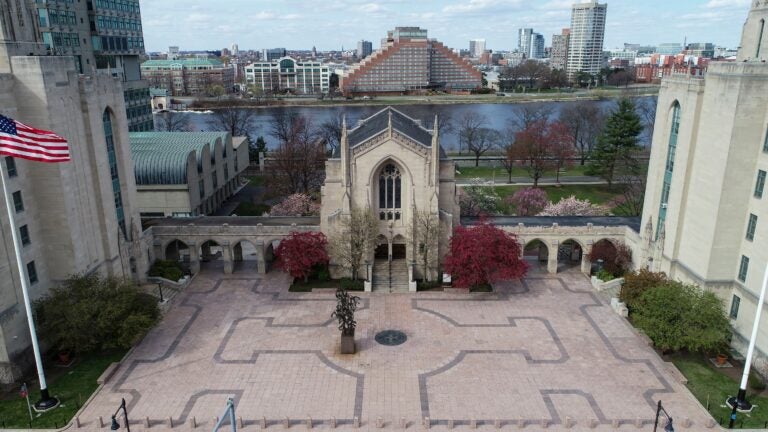 A federal judge has sided with Boston University in a lawsuit filed by several students who sought refunds after the school switched to online learning at the outset of the pandemic.
According to court documents, the students claimed that the university breached its contract with them when it held onto their tuition and fees for the 2020 spring semester after going remote and closing on-campus facilities.
Remote learning lawsuits:
In their complaint, the students argued that they "did not receive the full value of the access, programs, and services for which they bargained and paid, including the benefits of in-person instruction and the on-campus experience."
However, BU "did not make an open-ended promise to provide an 'on-campus experience' in exchange for a 'semester cost,'" U.S. District Court Judge Richard G. Stearns wrote in his April 7 decision, granting the university's motion to dismiss the case.
The students have conceded that "COVID's effects were unforeseen," Stearns wrote, adding that then-Gov. Charlie Baker's emergency orders would have also made it illegal for BU to hold up its end of the alleged contract.
"It is not clear that an absolute obligation to perform could ever exist under such circumstances," Stearns wrote.
Still, he added, "the court's inquiry is not at an end."
"Plaintiffs correctly note that, even if performance is excused, BU must still provide restitution for the difference in value between what they were promised and what they received," Stearns wrote, citing a similar case against Brandeis University.
However, he ruled that the analysis from the students' expert, economist Hal Singer, did not meet the legal standard for expert witnesses established in the 1993 Supreme Court case Daubert v. Merrell Dow Pharmaceuticals, Inc.
The students have filed an appeal with the First Circuit Court of Appeals.
Newsletter Signup
Stay up to date on all the latest news from Boston.com