COVID
'Something I've wished for': Tufts Medical Center records milestone in COVID-19 pandemic
"Almost every day, I imagined what it would be like to see that number be zero."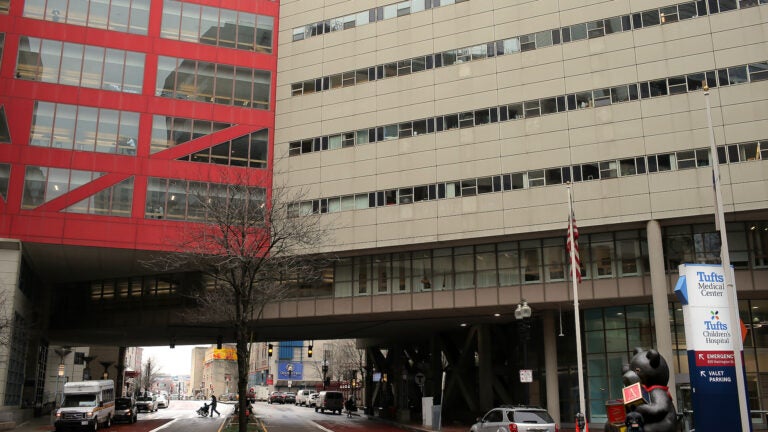 It's a message Dr. Shira Doron has been looking out for almost every day for more than three years.
On Tuesday, it finally came: as of 6:45 a.m., Tufts Medical Center had zero patients with COVID-19. It's the first time the hospital says it has had no COVID inpatients since March 21, 2020.
Doron, the chief infection control officer for the Tufts Medicine health system and the hospital epidemiologist at Tufts Medical Center, told Boston.com she has visualized seeing that number in the daily email sent by the hospital's emergency management for years.
"I imagined what it would be like to see that number be zero," Doron said. "It's just something I've wished for because of what it means. It means that COVID is less of a threat, it means that people are living their lives and not ending up in the hospital, it means that people are getting COVID and not ending up in hospital."
For those working in health care, it's a really important moment, she said, even if it doesn't mean that there won't be new COVID admissions in the hours or days to come.
"It doesn't mean that it could never happen again, it doesn't mean that variants don't pose a threat, and it doesn't mean that other pathogens couldn't emerge in any moment and pose a threat," she said. "But we did something pretty important here. The scientific community came together and it created vaccines and it created treatments that were effective at keeping people out of the hospital in a short period of time. And that's pretty amazing."
It's a moment of both celebration and reflection.
"We do have to acknowledge all the people that died and all the people who are still suffering from long-term consequences of this disease," Doron said.
Reflecting on everything leading up to the moment of Tuesday's zero COVID count, Doron said she kept returning to thinking about everything that health care workers experienced, particularly during the early days of the pandemic.
Health care workers found themselves working harder than they'd ever done in their careers, in conditions they'd never imagined. They got sick themselves. Thousands died.
"People today are trying to rewrite history a little bit, but it was an absolute nightmare what we were seeing in the hospitals with patients who were critically ill and we had run out of ICU beds so quickly and run out of ventilators so quickly and were improvising with what we had," Doron said. "It was something we'd never thought we'd see in America, the type of PPE shortages that we saw.
"Those are the things that I think about," she added. "How we came together, how we did our jobs through really, really difficult circumstances, and how we came out on the other side."
Reaching Tuesday's milestone also does not mean that COVID is gone, the doctor said.
Doron emphasized that the scientific community continues to focus "very, very, heavily" on research, as well as drug and vaccine development for COVID-19.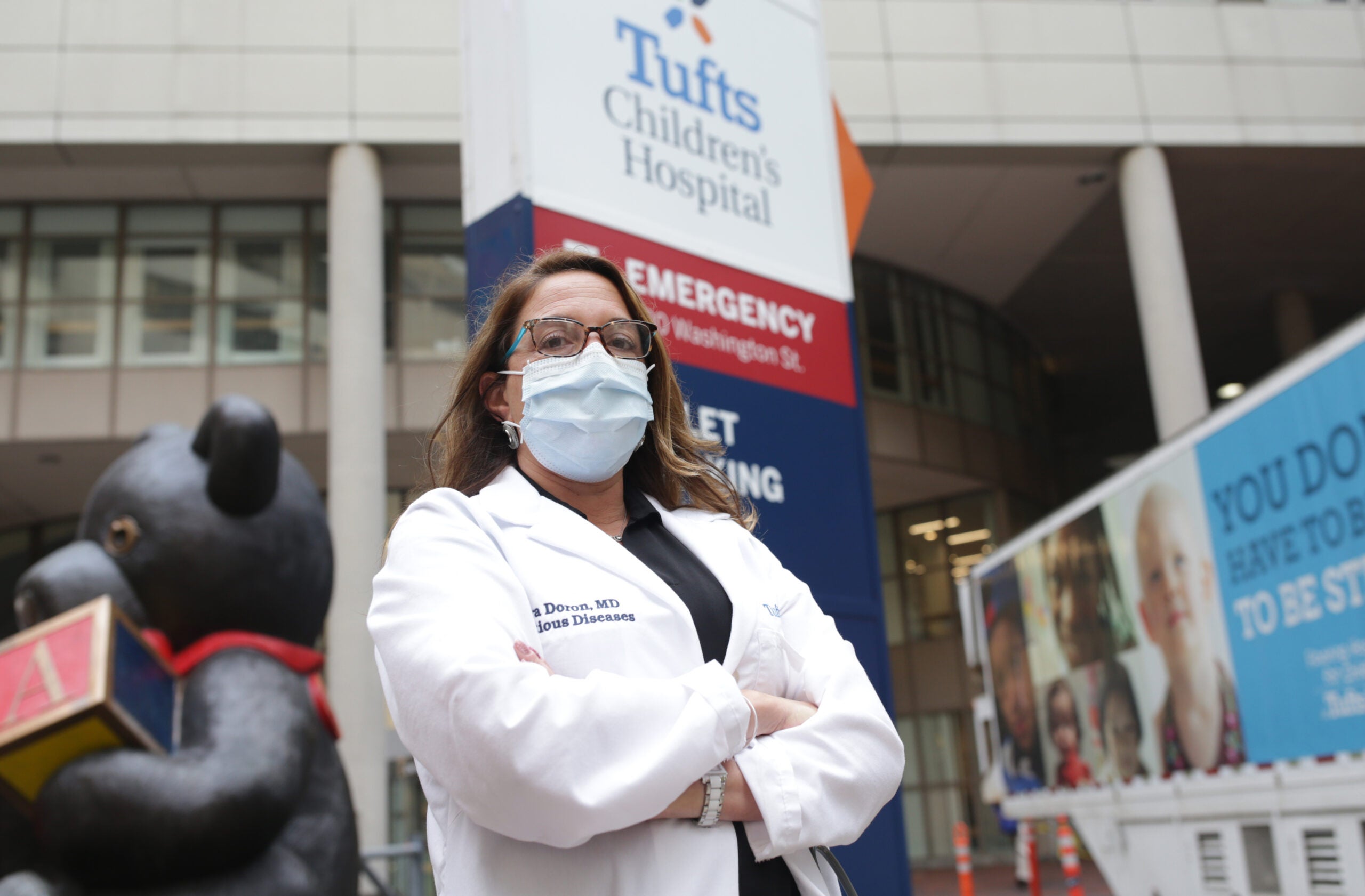 Hundreds of people in Massachusetts are still testing positive for the virus. In the latest data available from the state's Department of Public Health, between April 20 and April 27, there were 1,034 new confirmed cases and the seven-day average of percent positivity was at 2.47 percent.
Exactly what the landscape for services like free testing will look like after May 11, when both the state and federal public health emergencies for COVID-19 are slated to end, remains to be seen.
"It is very true that the end of the public health emergency is not a scientific or epidemiologic phenomenon," Doron said. "COVID doesn't become no longer a threat on May 11."
Doron said she wants to see people who are at high risk for severe disease from the virus continue to have access to free tests, so they can test early and get treatment early.
She also said she hopes individuals who haven't gotten vaccinated follow simplified recommendations from Centers for Disease Control that everyone aged 6 months and older receive at least one bivalent mRNA COVID-19 vaccine.
"Now you can be be up to date with a single shot," she said. "And I encourage people to do that. Boosters are going to give you the best bang for your buck if you have underlying medical conditions or are over the age of 65. So I highly recommend it for people in those categories."
In general, Doron said COVID has become, in its danger, like other respiratory viruses, which she said have been forgotten about with the focus on coronavirus.
She encouraged individuals to "optimize" their underlying health and ensure they're up-to-date on the other vaccinations they are eligible for. Doing so will help protect against serious illness from any infectious disease, she said.
Now is the time for everyone to start thinking more holistically about respiratory pathogens in general, and whether there are lessons or mechanisms utilized with COVID-19, that at least for some segments of the population, should be applied with other illnesses as well, she said.
"Other respiratory viruses are dangerous for people who are at high risk for them — people who are elderly or have underlying medical conditions," Doron said. "What I see sometimes is people who have symptoms of a respiratory infection test negative for COVID and then go out and about and infect people. Let's take a step back. Let's look at COVID in the broad context of all the respiratory pathogens, and let's treat them all essentially the same. Meaning you should stay home when you're sick. Even if you have a negative COVID test."
Newsletter Signup
Stay up to date on all the latest news from Boston.com