COVID
Boston ending COVID vaccine mandate for city employees, effective next week
Boston's controversial policy will end on May 11, coinciding with the expiration of federal and state public health emergencies.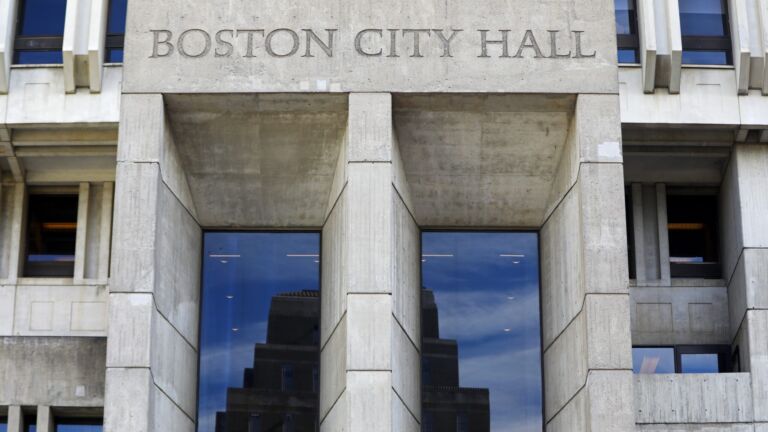 Boston will lift its COVID-19 vaccine mandate for all city workers on May 11, the same day federal and state public health emergencies are set to expire.
"The public health landscape has changed considerably" since Mayor Michelle Wu's administration implemented the policy in December 2021, Chief People Officer Alex Lawrence wrote in an email to department heads Wednesday.
Ninety-five percent of city employees submitted proof of vaccination by late January 2022, according to Lawrence, who said the policy helped minimize exposure and transmission at a time when Boston was facing high COVID-19 levels.
Today, however, "we have more tools to manage this virus, data indicate that there are fewer large scale outbreaks, and our healthcare system is not under the acute strain it was in December 2021," she wrote.
As such, Boston will lift all policies requiring vaccination or regular testing, Lawrence announced.
The mandate had been a source of controversy, resulting in several lawsuits from city workers, pushback from unions, and vocal protests outside Wu's home. The Wu administration was handed a legal victory in March when the Massachusetts Supreme Judicial Court overturned a lower court's decision blocking Boston's vaccine mandate from taking hold for certain city employees.
The SJC decision clarified that the city has a right to determine the appropriate COVID-19 policy for its workforce, Lawrence asserted in Wednesday's email.
"If there is a time in the future when it becomes necessary to implement additional policies to protect our workforce, we are ready to act accordingly," she wrote.
Newsletter Signup
Stay up to date on all the latest news from Boston.com